NPM Cincinnati hosts Lenten, Easter choral festivals [Photos]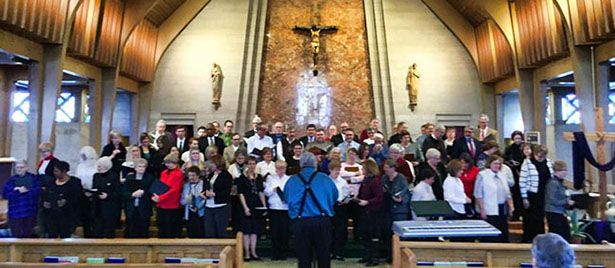 Staff Report
The Cincinnati chapter of the National Pastoral Musicians Association (NPM Cincinnati) hosted three choral festivals in recent months, one in Lent and two in the Easter Season. A photo gallery of the performances appears at the bottom of this story.
The Lenten festival took place at Little Flower Church in Mt. Airy on March 8. The Easter performances were at St. Columban in Loveland on April 17 and Incarnation in Centerville on April 19.
Fourteen choirs from throughout the Archdiocese of Cincinnati came together to participate. Each choir performed 2-3 pieces, and then all came together for a final group performance. The group songs at the festivals were Lord, For thy Tender Mercy's Sake (Farrant), Ave Verum Corpus (Mozart) and One Faith, One Hope, One Lord (Courtney) and the Hallelujah Chorus (Handel).
The participating choirs were: St. Aloysius Gonzaga, Bridgetown; St. Andrew, Milford; St. Bernard, Taylor Creek; St. Catharine of Siena, Westwood; St. Columban, Loveland; Holy Cross-Immaculata, Mt. Adams; Holy Family, Dayton; Incarnation, Centerville; St. John the Baptist Harrison; St. Michael, Sharonville; Sacred Heart, Fairfield; St. Thérèse Little Flower, Mt. Airy; St. Veronica, Mt. Carmel; and St. Vivian, Finneytown.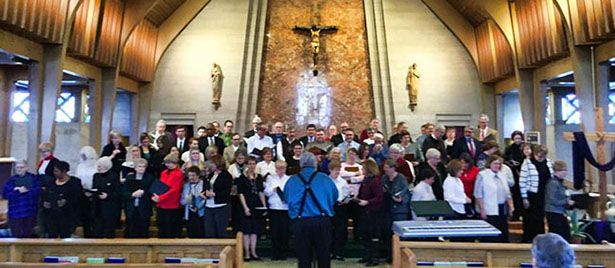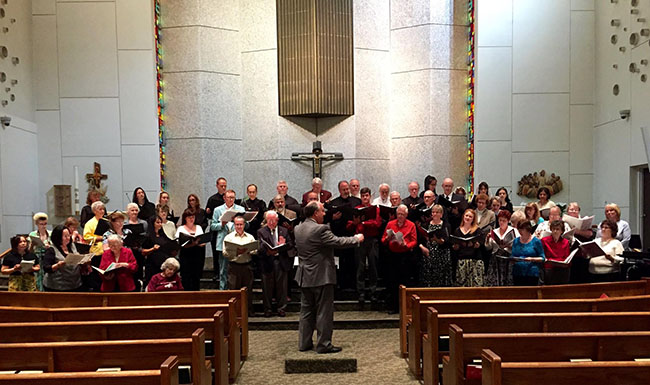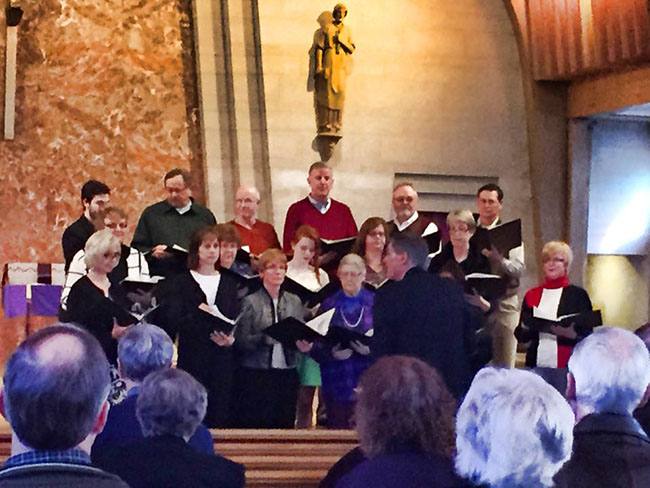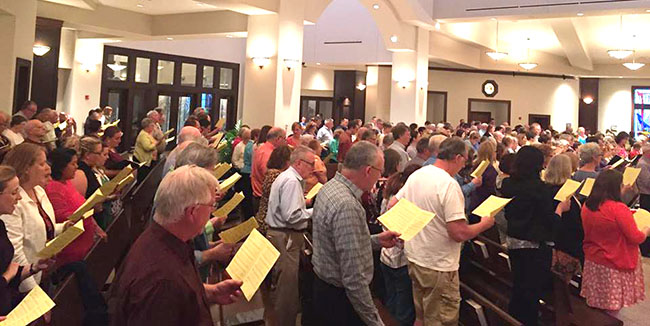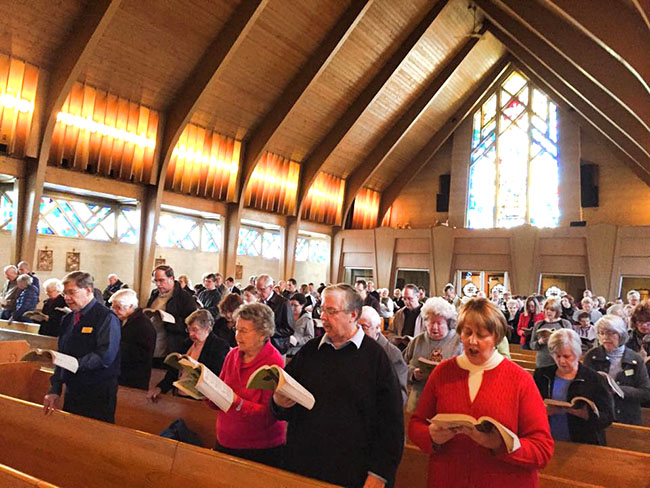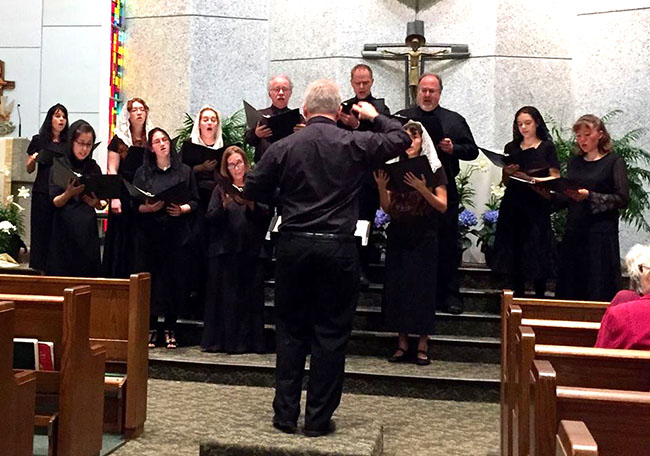 Posted April 24, 2015