Ohio's World War II Generation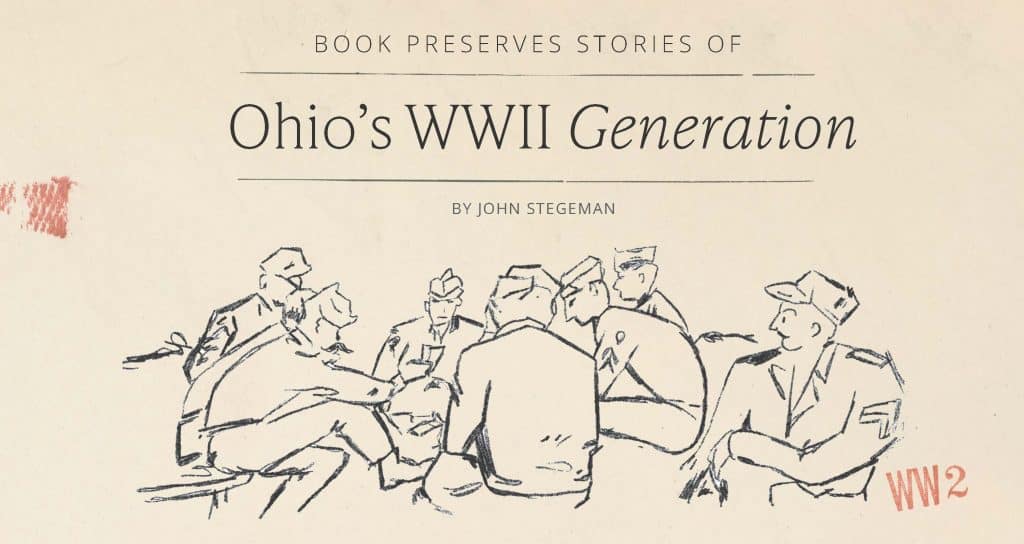 World War II was a generational event that touched every family in the country, and for years people have shared its stories. Tipp City resident Ken Serey is the latest author to preserve this fading part of the historical record, living memory, with What's the Story: Your Ohio Neighbors Share Their War Memories From Pearl Harbor to V-J Day.
The child of a World War II veteran, Serey has long had an interest in war stories. While working for Visual Tech Connection, which specializes in helping people with poor vision, Serey met seniors connected to the war as he traveled for work throughout Ohio. He realized their stories deserved to be written and preserved, so when he retired, he got to work.
"It was a great project for me," Serey said. "I met so many veterans, and I always took the time to find out their stories. What did they do there? And [what they told me] just piqued my interest continually."
While not intentionally Catholic, Ohio's significant Catholic population means the faith is mentioned in many stories. An excerpt from one letter comes from Serey's father, James Richard.
"So, try not to worry too much, will you not," James wrote to his parents during the war. "And about my morale statement. I have been brought up by the best parents, in the best religion, and in the best country. I am very thankful that I am Catholic, and I try to be a good one. I won't miss one Mass, and I'll go to communion often. I promise you that. I have everything you ever taught me about religion and how to live and think. I will keep that all closest to my heart and remember it always."
Arranged chronologically, the roughly 50 stories take readers through the war, from the home front to the European and Pacific theaters.
Serey has also spoken around the state and found the book well-received, particularly with World War II veterans' children who want to better understand what their parents experienced.
"I feel it's very important to preserve these stories," Serey said. "When I was in Catholic school at St. Helen's back in the 60s, I was enthralled with the Civil War. [At that time, it] was a hundred years ago, but I knew it pretty well. Now, it's sad that people don't even know their grandfather's story, or their great-grandfather's story … . We should know it because we tend to repeat things, and you can see that in day-to-day life now."
Go to kenserey.com for more information or to purchase What's the Story.
This article appeared in the April 2023 edition of The Catholic Telegraph Magazine. For your complimentary subscription, click here.