Ordination photo gallery now online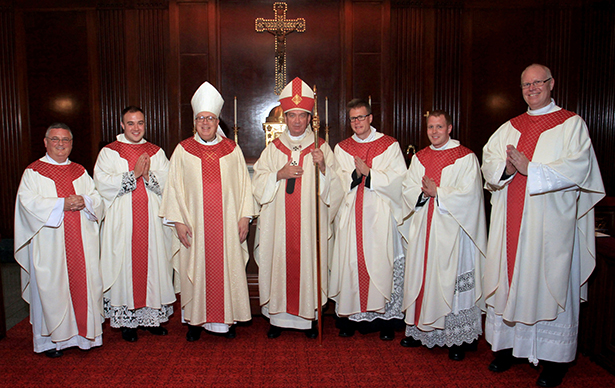 Staff Report
The ordination of new priests at the Cathedral of St. Peter in Chains always showcases the beauty of the liturgy and the grandeur our local cathedral. Sometimes photographers are also able to capture rarely seen moments that happen behind the scenes.
The ordination of Father Ethan Moore, Father Adrian Hilton and Father Eric Wood on Saturday, May 16 was no exception. To learn more about the Archdiocese of Cincinnati's newest priests, click the following links.
Learn More
Newly ordained priests given first assignments
Seminarians to be ordained priests May 16 
Below are selected photos from the before, during and after the ordination Mass.