Out and About in the Archdiocese of Cincinnati January 2023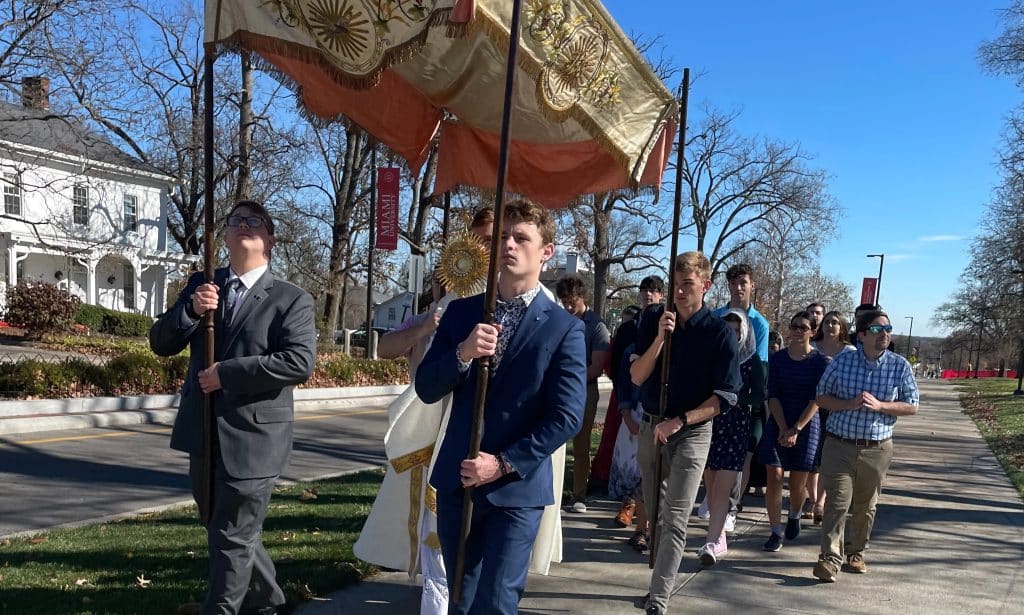 1) University Eucharistic Procession
The Newman Center at Miami University in Oxford, OH, hosted a Eucharistic procession to the center of Miami's Campus on Nov. 6. Part of the closing ceremony for the 40 hours devotion that weekend, it included students and a faculty member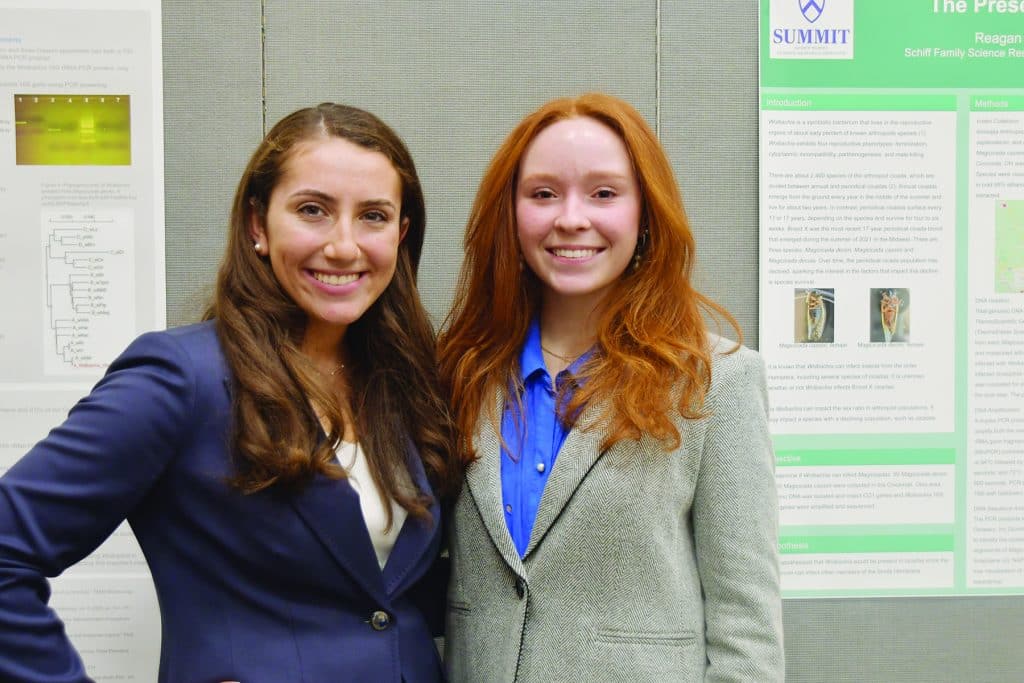 2) Scientific Journal Publishes Manuscript by two Summit Grads
Two alumnae of The Summit Country Day School now have a manuscript published in the Journal of Emerging Investigators (JEI). "The presence of Wolbachia in Brood X cicadas" was co-authored by 2022 graduates Cecilia Hasan and Reagan Sutton and their mentor, Dr. Jessica Replogle, as part of the Schiff Family Science Research Institute (SRI) at The Summit.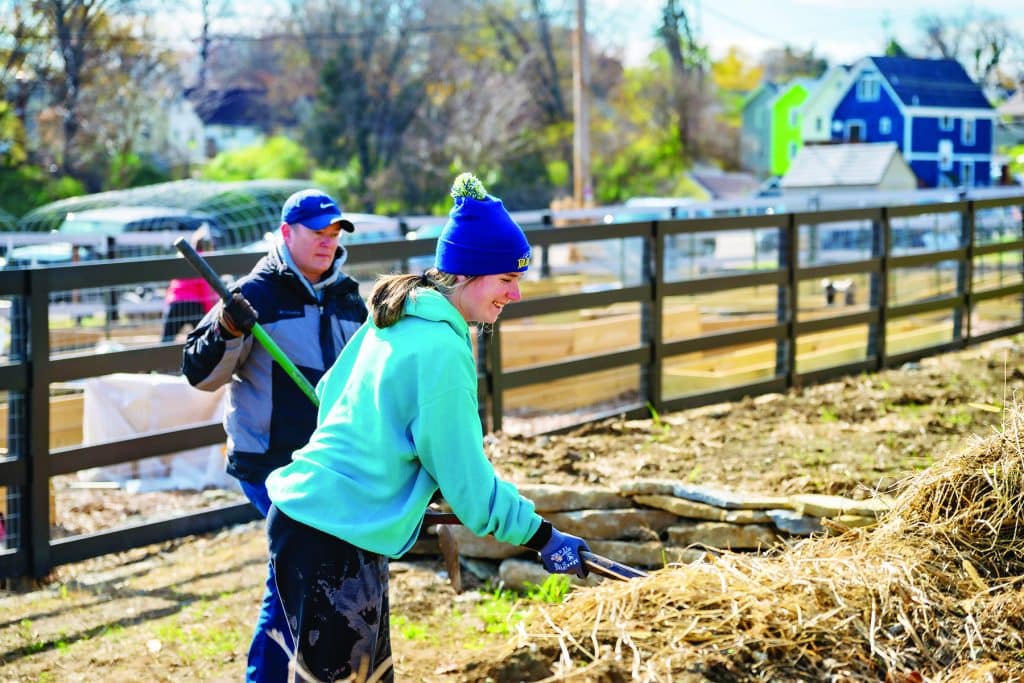 3) Faith in Action at Saint Ursula Academy
Saint Ursula Academy students participated in the first of four "Faith in Action" days in November. Students learn more about the Ursulines' foundress, St. Angelia Merici, volunteer in the community, learn more about their faith and deepen their understanding of their God-given talents. In these photos, students were volunteering with BLOC Ministries in their "Horses on the Hill" program.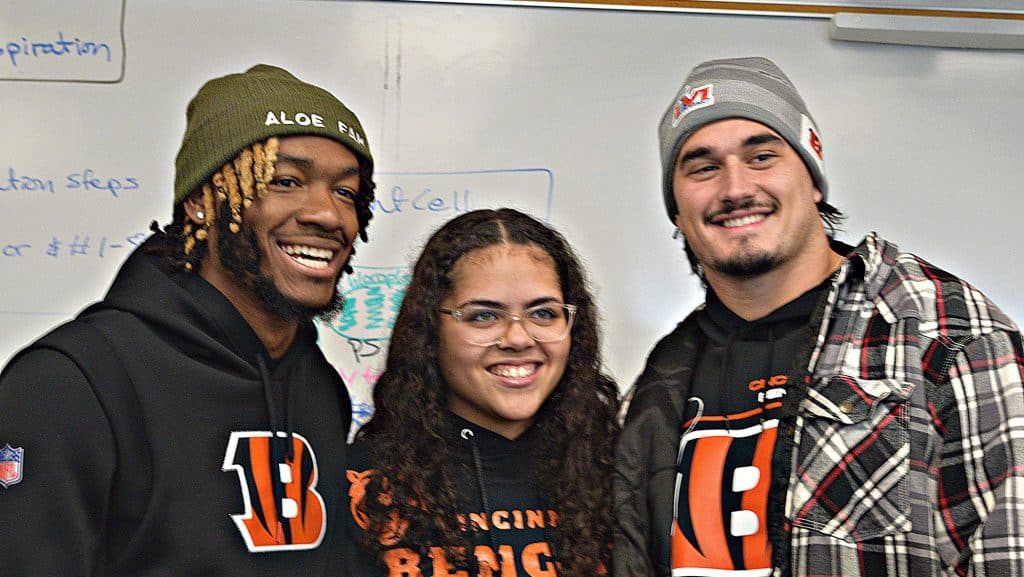 4) Bengals Visit DePaul Crist Rey
Cincinnati Bengals players and their Who Dey mascot roared into DePaul Cristo Rey High School on Nov. 15. They visited classrooms, posed for photos and signed autographs. Before leaving, they stopped in the Bruin Café to grab a lunch to go.
This article appeared in the January 2023 edition of The Catholic Telegraph Magazine. For your complimentary subscription, click here.