Photo Friday: Commit your work to the Lord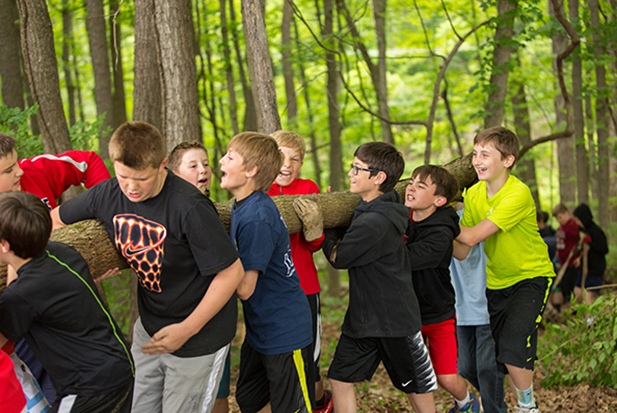 Staff Report
In the Book of Proverbs one reads, "Commit your work to the Lord, and your plans will be established."
Sixth grade students from Guardian Angels Catholic School in Mt. Washington committed a day of hard work to clearing the heavily-wooded grounds at Mount St. Mary's Seminary of the West/The Athenaeum of Ohio. The students' efforts, which took place on the rainy morning of June 1, were part of the school's "Pay it Forward" program. The students also made a monetary donation dedicated to improving the grounds of the seminary.
In the above photo, some boys smile while others grimace as a group of more than 10 carry away a downed tree.
For more information on the students' project, and for a photo gallery from the event, visit The Athenaeum of Ohio's website.
Previous Friday Photos
Take me out to the ball game
Summer nights, festival lights
Taking the Plunge
Cinco de Mayo
Welcome to Friday Photo. A post where The Catholic Telegraph staff select an image that shows the vibrant life of the faith community in the Archdiocese of Cincinnati, and around the world. To submit a photo for consideration, email John Stegeman with "Friday Photo" in the subject line.
Posted June 12, 2015