Polish bishop says synod members trust Holy Spirit, guidance of pope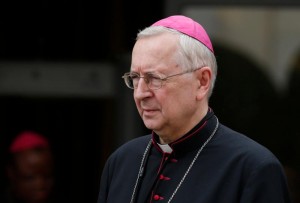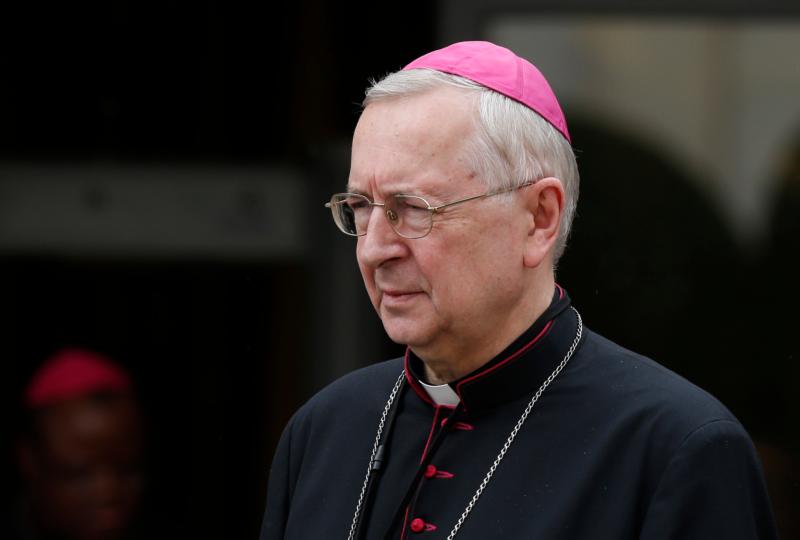 By Junno Arocho Esteves Catholic News Service
Members of the Synod of Bishops trust the Holy Spirit and Pope Francis' guidance in confronting issues facing today's families, said Archbishop Stanislaw Gadecki of Poznan.
"An atmosphere of fear does not exist because we believe in the Holy Spirit. We also believe in the guidance of the Holy Father, who has to regulate this," Archbishop Gadecki, president of the Polish bishops' conference, told journalists Oct. 15.
The Polish archbishop, along with Mexican Archbishop Carlos Aguiar Retes of Tlalnepantla, spoke about the speeches given Oct. 14-15 at the synod; the presentations in the synod hall focused on pastoral responses to the challenges facing families today.
Jesuit Father Federico Lombardi, Vatican spokesman, said that a total of 93 speeches were made in the afternoon session Oct. 14 and the morning session Oct. 15. For pastors, he said, the interventions are an "immense richness" that helps them confront family issues in their pastoral ministry.
"I was struck by the richness of the pastoral advice and concrete proposals on the preparation for marriage, on accompanying and the style of accompanying couples, especially during married life," he said.
Quickly summarizing the topics covered, he said they included: the rupture of families due to immigration, human trafficking, and terrorism. Struggles with interreligious marriages, and forced polygamy in marriages between Christian women and Muslim men in Africa also was mentioned.
However, he said, the synod fathers have affirmed that in confronting these issues, their focus remains on accompanying families with mercy and not in changing the church's doctrine on marriage and the family.
Archbishop Retes told journalists that Catholic doctrine and pastoral ministry on the family are not at odds but go hand in hand.
"Pastoral ministry is simply a consequence of our doctrine. If we approach all who are baptized, it is because our Lord told us that salvation is for everyone," he said.
The reflections at the Synod of Bishops are not geared toward justifying irregular situations, the archbishop said, but rather at discovering the "causes of those situations and how to pastorally accompany those who are baptized."
"I believe there is a clear awareness expressed in the synodal interventions, both last year and presently, in which doctrine and pastoral ministry go together," he said.
In his Oct. 14 speech to the synod, Australian Cardinal George Pell, prefect of the Vatican Secretariat for the Economy, echoed those sentiments, saying that although bishops are "wounded healers," they are called to "practice preventive medicine and strive to preserve ourselves and our people in holiness, in spiritual health."
"Catholic unity around the apostolic tradition of faith and morals is a mystery and a blessing, to be valued and defended by prayer, teaching and sacramental discipline. In this way God's unfathomable and infinite mercy will continue to be available to believers," the cardinal said.
Posted Oct. 15, 2015