Pope establishes new dicastery for laity, family, life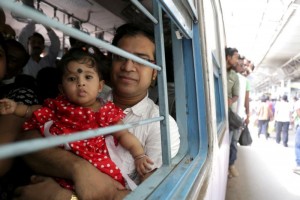 By Junno Arocho Esteves Catholic News Service
VATICAN CITY — Pope Francis announced he is establishing a new office for laity, family and life, which combines the responsibilities of two pontifical councils.
The pope made the announcement Oct. 22 during the afternoon session of the Synod of Bishops on the family.
"I have decided to establish a new dicastery with competency for laity, family and life, that will replace the Pontifical Council for the Laity and the Pontifical Council for the Family. The Pontifical Academy for Life will be joined to the new dicastery," the pope said. 
The responsibilities of the new office will be spelled out in a document being drafted by a commission the pope said he already has appointed.
Members of the pope's international Council of Cardinals have been discussing the move for months. Cardinal Dionigi Tettamanzi, the retired archbishop of Milan, was tasked by the pope to study the feasibility of creating the new dicastery.
Following a presentation by Cardinal Tettamanzi, the council made a formal proposal to bring together the current pontifical councils for the laity and for the family and place the Pontifical Academy for Life under the new office's jurisdiction.
Established in 1967 by Blessed Paul VI, the Pontifical Council for the Laity is charged with overseeing the apostolate of the laity and "their participation in the life and mission of the church," both as individuals and through organizations and movements. It was reformed 10 years later and included among the permanent dicasteries of the Roman Curia. The current president of the council is Cardinal Stanislaw Rylko.
The Pontifical Council for the Family was established May 9, 1981, by St. John Paul II and took the place of the Committee for the Family created by Pope Paul in 1973. The council, which promotes pastoral ministries and apostolates aimed at supporting families and the defense of human life, is headed by Archbishop Vincenzo Paglia.
Although there was no immediate word on who would lead the new dicastery, Pope Francis said that the special commission's text on its competencies will be presented for discussion to the Council of Cardinals, which is scheduled to meet Dec. 10-12.
Posted Oct. 23, 2015