Reds Fans Donate Food to Benefit SVdP Food Pantries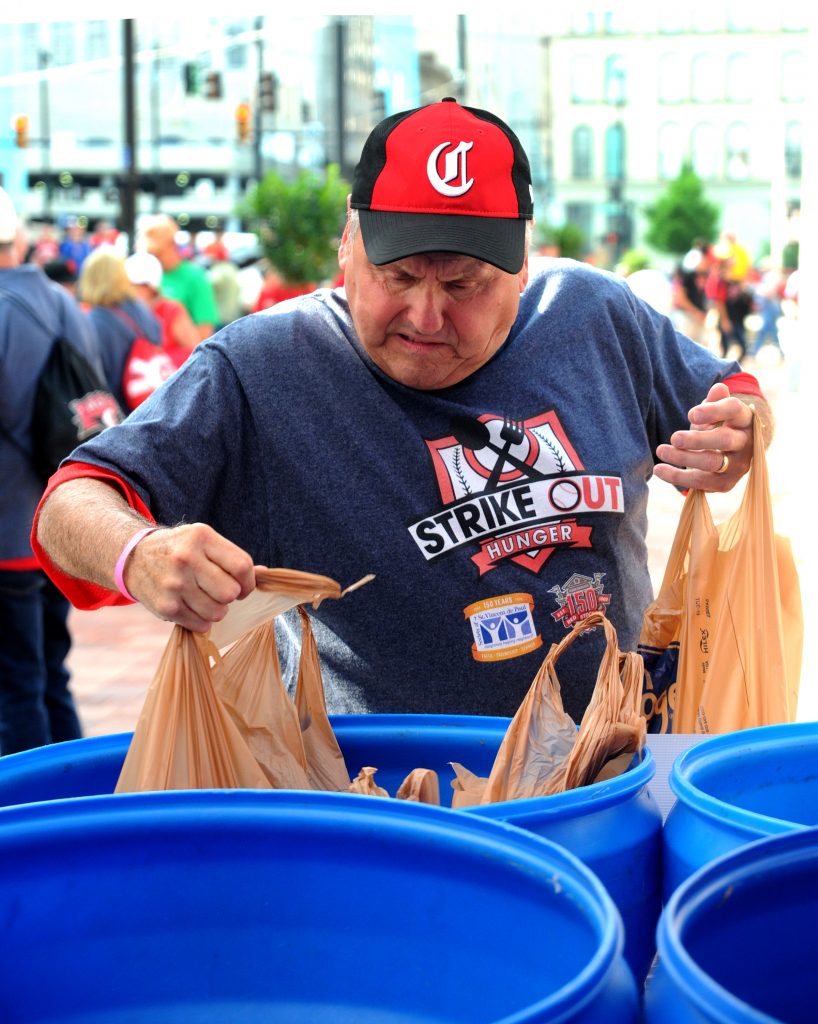 St.  Vincent de Paul (SVdP) food pantries are now able to provide 5,000 additional meals this summer to struggling families. The Cincinnati Reds and St. Vincent de Paul's annual "Strike Out Hunger" food drive on Friday, May 31, and Saturday, June 1, brought in 6,250 pounds—more than three tons—of non-perishable food. Fans contributed to the drive outside Great American Ball Park and received a free ticket to an upcoming Reds game.
"We are extremely grateful for our continued community partnership with the Cincinnati Reds and for all of the thoughtful donations from fans," says Mike Dunn, Executive Director of St. Vincent de Paul – Cincinnati. "As a result, our pantries will remain stocked through the critical summer months to help struggling families across Cincinnati. When schools are out, too many families must choose between buying groceries and paying their rent. This drive helps keep our food pantries stocked so families don't have to make that choice. We would also like to thank WLWT and 700WLW for their help promoting this important initiative."
This is the 13th year the Reds and St. Vincent de Paul have partnered to "Strike Out Hunger."
St. Vincent de Paul operates food pantries throughout Cincinnati, including the Edyth and Carl Lindner Choice Food Pantry in the West End and 11 neighborhood-based pantries. For more information about donating or hosting a food drive, please call 513-562-8841, or visit SVDPcincinnati.org.