Religious communities hosting open houses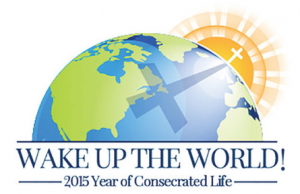 Staff Report
In conjunction with the Year of Consecrated Life,the Franciscan Sisters of the Poor invite Greater Cincinnatians to an Open House on Sunday, Feb. 8, that will offer the opportunity to explore the past, present, and future of consecrated life.
Visitors to the Franciscan Sisters of the Poor campus at 60 Compton Road, in Springfield Township (near Wyoming), will learn first-hand what living a consecrated life means today and how the Franciscan Sisters of the Poor with "their feet on the streets" have been ministering to the poor and marginalized within the Archdiocese of Cincinnati for more than 170 years.
The Open House, from 1:30 to 4 p.m., will feature tours at 1:30 p.m. and 3:00 p.m. that will guide visitors through St. Clare Convent to learn about the daily routine of convent life; Congregational Archives to explore the history of the Franciscan Sisters of the Poor; and St. Clare Chapel, built in 1898, to see amazing stained glass windows, statues, and relics, many of which tell the story of the Franciscan tradition of spirituality.
For more information, contact Ruthy Trusler, Vocations Facilitator, at 513-761-9040 or [email protected].
Glenmary Home Missioners will host an Open House from 1 to 3 p.m. Sunday, Feb. 8, at the society's headquarters in Fairfield. The Open House is one of the ways the U.S. missionary society of priests and brothers will be observing the Year of Consecrated Life. It will include tours of the Our Lady of the Fields Chapel, presentations on Glenmary's home mission ministry, light refreshments, and more. All are welcome to attend and learn about the great missionary need that continues to exist in the rural United States.
The Glenmary residence is located at 4119 Glenmary Trace, Fairfield. For more information, contact Father Dominic Duggins at [email protected] or 513-881-7475.
The Sisters of Charity of Cincinnati are opening their doors on Sunday, Feb. 8, and inviting friends, neighbors, and community members to tour their Mount St. Joseph Motherhouse in Delhi Township and its many gems; visit with the Sisters and Associates to discover more about their call to serve; learn about the Sisters ministries and Congregational offices; and celebrate the birthday of Servant of God Sister Blandina Segale.
A number of activities are also planned for children. The Open House will run from 1 to 4 p.m. Parking will be in the west lot of Mount St. Joseph University at the end of Delhi Road. Shuttle buses will take you to and from the Open House. The Motherhouse is handicapped-accessible.
To learn more about the event or for directions, contact Sister Georgia Kitt, SC, communications director, at 513-347-5466 or [email protected].
 Posted Jan. 28, 2015