Royalmont Academy names new high school principal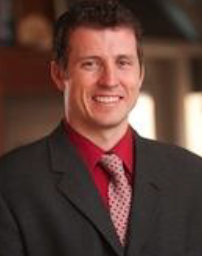 Staff Report
On the final day of Catholic Schools Week, the newest Catholic high school in the Archdiocese of Cincinnati announced the hiring of its first high-school specific principal.
Courtney Brown, most recently the Theology of the Body Education Director for Ruah Woods was introduced at a press conference Friday at Royalmont Academy Classical Preparatory High School.
Royalmont, a preK-12 school, added high school for the 2014-15 school year. Executive Director of the school Tony Ferraro served as the high school's de facto principal this year.
"This is certainly a milestone for our young school," Ferraro said. "Courtney is widely recognized in our local archdiocese and across the country for his work with young people. He is a national authority on the Theology of the Body and his leadership in retreats, courses, and classroom teaching make him a perfect candidate to lead Royalmont Prep into the future. Most importantly, Courtney is a man of Christ who understands the school's mission of assisting young people in the discernment of their unique vocation – given to them by God. I would think that any high school student who has experienced Courtney in a retreat or class might be drawn to a more full-time experience of his leadership at Royalmont Prep."
Brown has more than 15 years of experience in classroom instruction, programming and retreat leadership. He is a graduate of Franciscan University in Steubenville and has a Master's Degree from Our Lady of Holy Cross College, New Orleans, La. He has served on administrative teams at Archbishop Rummel High School and Archbishop Hannan High School in Louisiana. In addition to teaching and speaking, Brown has served on the committee to rewrite the pre-k through 4th grade religion graded course of study for the Archdiocese of Cincinnati and has edited and created lesson plans for Ascension Press' Theology of the Body curriculum for High Schools.
Brown has taught theology at Royalmont since 2013.
Royalmont Prep is the newest high school of the Archdiocese of Cincinnati and the first new Catholic high school in Warren County in over 60 years.
Posted Jan. 30, 2015