Saint John the Baptist Dry Ridge

St. John the Baptist Church, Dry Ridge, was named by parishioner Henry Kleine in return for his large pledge of $400.00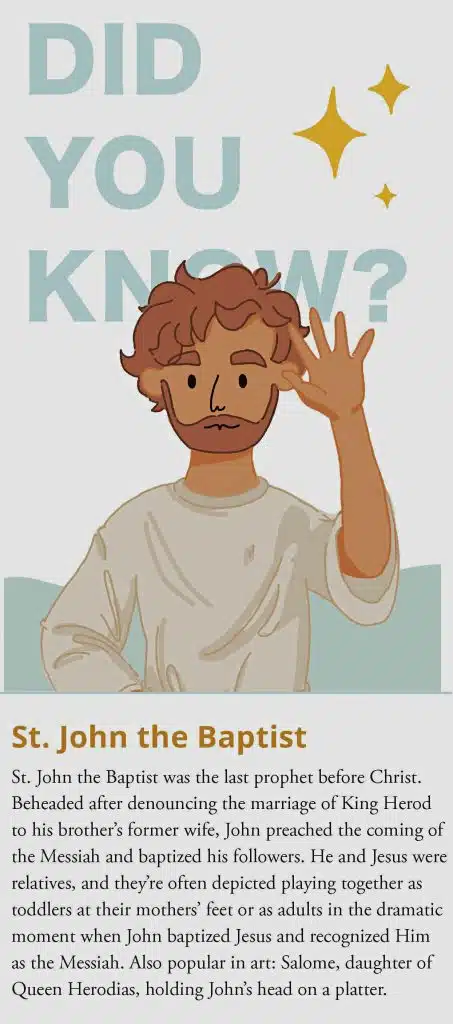 1846
One-room log schoolhouse built by area Catholics.
1860
First St. John's Church built. New school constructed and staffed by Sisters of Divine Providence.
1866
Swiss priest Father Gebhard Egger appointed as St. John's first resident priest.
1905
Third school building built.
1915
Second church building built, inspired by the English Mission style. It was 50 x 90 feet, held 250 people and featured a beamed ceiling, upper-story windows in distinctive green stained glass and woodwork from the 1860 church.
1923
Fourth school opened after third school and sisters' residence destroyed in a fire.
1925
School added eighth grade and two years of high school. High school program continued until 1955.
1983
Most Masses moved to new Parish Center.
March 4, 1995
Last Mass at old church. Groundbreaking held for new church.
1997
Current church building dedicated.
"It's a happy parish. People don't just run in and out again, they stay and talk, and we never have trouble getting volunteers. We kept a lot of the old things when the building style was supposed to be more austere, and things are still changing—we had the statues of Mary and Joseph from the 1860 church in the back, where we always tell people not to sit, and the tabernacle in a chapel. Now the statues are back in the front and the tabernacle is back on the altar." – Anonymous lifelong parishioner