Service for Deceased Children a Chance to Heal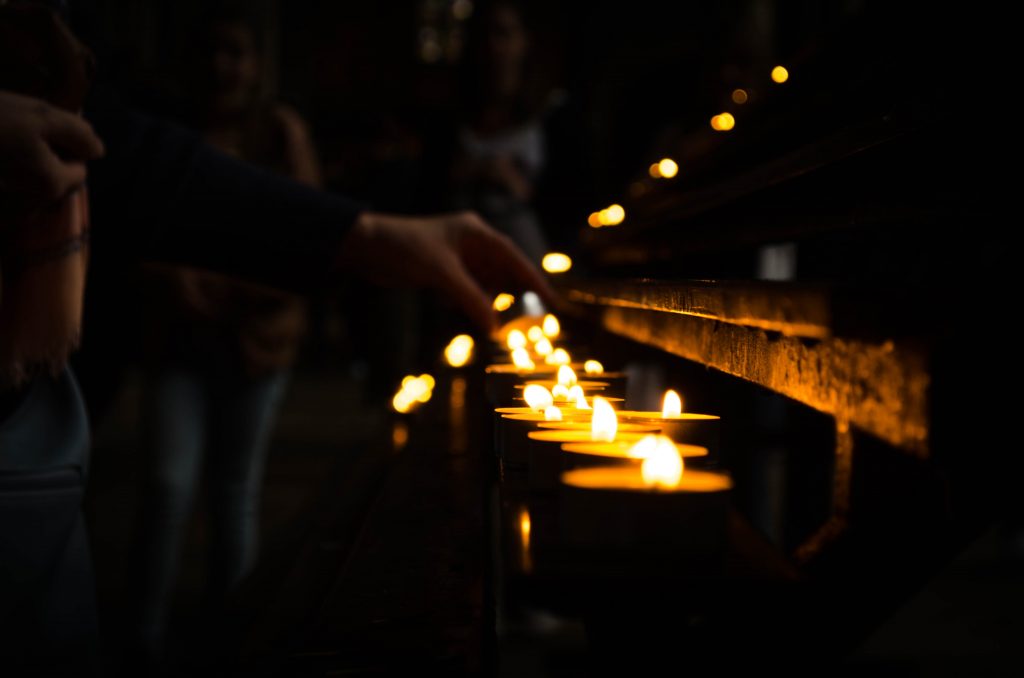 By John Stegeman
The grieving process after the death of a child is unique for everyone. For Catholics, the funeral and burial are important steps, but it doesn't stop there. The need for ongoing opportunities to heal is why Gate of Heaven Cemetery hosts an annual Candlelight Service for Deceased Children.
This year's service will be at 7 p.m. Oct. 1 in the cemetery's St. Joseph Chapel. The service is open to anyone who has survived the death of a child. Gate of Heaven issues specific invitations to parents who buried a child at the cemetery during the preceding year.
The hour-long service includes a Liturgy of the Word and a candle-lighting ceremony. The names of all children who were buried at Gate of Heaven during the year are included in the program and any attendee whose child died in a different year or is buried elsewhere may RSVP to have their child's name added to the list.
Ryan Walsman, pre-need sales and marketing manager for Gate of Heaven, called the service a long-standing tradition that is open to anyone.
"Even if you lost a child 10 years ago, you're more than welcome to come to this service," he said. "I think sometimes you don't ever stop grieving. That's a real benefit of having this opportunity."
"It's a dedication to our children," he added. "Death is hard, and grief is even harder. I couldn't imagine losing a child. We understand how emotional that time is. Families find this very embracing. It's another opportunity to try and heal."
Walsman said Gate of Heaven buries between 175 and 200 children aged 0 to 18 each year.
For grieving parents, no matter how old your child was when they passed, having opportunities like the candlelight service helps keep their memories alive.
"It's a great event," Walsman said. "We started doing it for the families. This is another way to remember those children and provide the families some sort of comfort."
Gate of Heaven Cemetery, which is owned and operated by the Archdiocese of Cincinnati, has several ministries centered around child loss. There are three "Baby Gardens" in the cemetery for children aged 2 and younger. In these spaces, as long as a child's parent or grandparent is a registered member of an archdiocesan parish, the burial plot is given to the family at no cost to them.
The cemetery is also the final resting place for many miscarried or stillborn children from area Catholic hospitals.
Gate of Heaven Cemetery, a non-profit organization, has been a final resting place for Catholics and other Christians since opening in 1947. To RSVP for the Children's Candlelight Service or inquire about other services, call (513) 489-0300.