Shine On: To the Single Mothers on Mothers Day


I never thought of my mom as a single mother but, objectively, she was. My parents divorced when I was nine. From then on, it was just my older sister, my younger brother and me living at home with Mom. Maybe it was because Dad was still around and we saw him often, or maybe it was because we were little kids and didn't really think about it, but it never occurred to me that my mom was, by definition, a single mother.
My parents divorced in April of 1994. I wonder what Mom's Mother's Day, just a month later, was like?
Now that I'm a dad with kids around the same age my siblings and I were when my parents divorced, I realize the important role Dad often plays in making it a great Mother's Day. I ensure the kids make cards, help them buy gifts and plan a special day for Mom. Without me, I'm not even sure they'd remember to say, "Happy Mother's Day." I don't remember Mother's Days growing up, which means we probably didn't do a great job. And all mothers deserve a great Mother's Day.
I wonder if Mary ever thought about being a single mom. We know from scripture that St. Joseph, upon hearing Mary was pregnant, planned to divorce her quietly. These plans were derailed by the visit of an angel in a dream, but there are quite a few details we don't know.
Did Mary know Joseph was planning to divorce her quietly? How much time passed between hearing the news that Mary was pregnant, deciding he was going to divorce her and the visit from the angel? We don't know. But I wonder if Mary had a few hours, a few days or maybe even a few weeks when she prayed fervently, "Lord, show me the way."
I wonder how many single mothers have prayed those same words, alone some nights trying to figure out how to make life work.
Part of why I love reading scripture is how practical it is. I know some people fall in love with exegesis and the theology and the deeper hidden meanings, but I've always found myself most moved by the practical realities scripture lays so bare. One of those practical realities, which we see lived out between Jesus and Mary, is just how important a mother is in the life of her children.
On Mother's Day, we weren't great about making breakfast in bed, writing cards or buying gifts. My older sister probably did more than I ever knew, as she often took on the responsibilities of small, but important tasks like filling Mom's stocking at Christmas. But one thing I do remember is how often Mom would tell us she never needed presents. A handwritten note would do just fine.
To all the single mothers out there whose kids never quite get Mother's Day right, and to my own mother, I have just a few things I'd like to say:
We love you. We wouldn't have gotten very far in life without you. You taught us how to persevere and endure. We're proud of you and we admire you. Thank you for never letting us settle for less than the person you dreamed we'd become. Thank you for your hard work and your sacrifice. Thank you for making life great for us when it wasn't always great for you. Thank you for your prayers. Thank you for doing the hard things alone. We're sorry for all the Mother's Days when we didn't get it quite right. We love you and we pray that you will always know that.
And to all the mothers who radiate Christ's love to their children, Happy Mother's Day!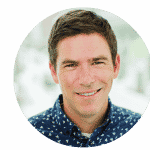 Dominick Albano is the director of digital engagement for The Catholic Telegraph, as well as an author and national speaker. He and his wife have been married for 13 years and have four sons.
This article appeared in the May 2021 edition of The Catholic Telegraph Magazine. For your complimentary subscription, click here.