Sistine Chapel Exhibit Comes to Dayton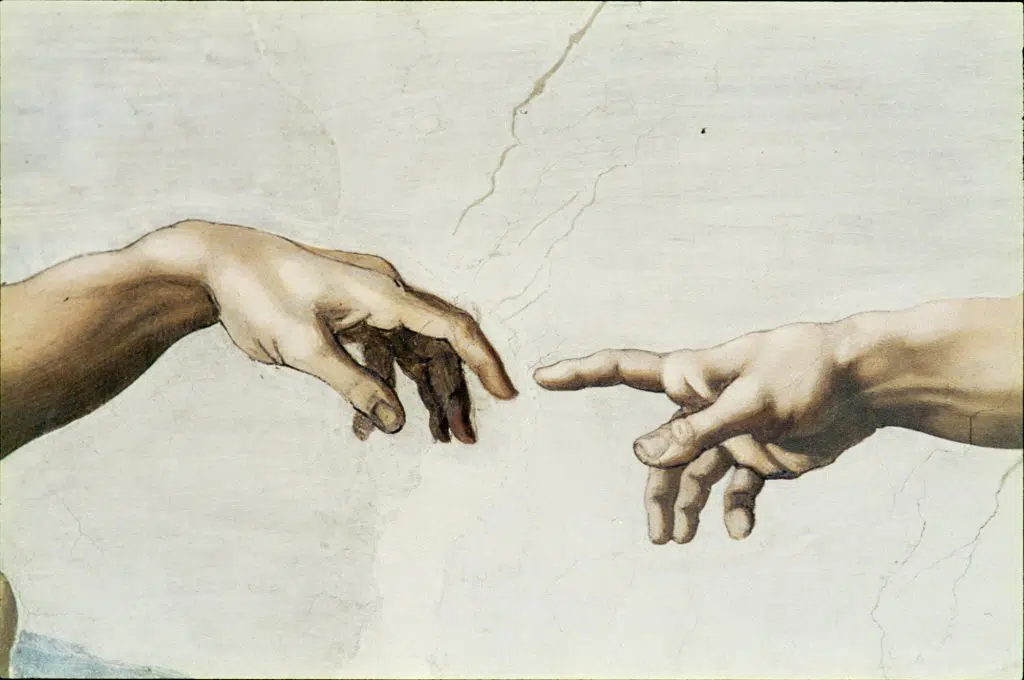 by Jessica Rinaudo
Residents of the Archdiocese of Cincinnati and surrounding areas are in for a treat. SEE Global Entertainment (SEE) is bringing the Sistine Chapel to life in Dayton, OH. Inside the Mall at Fairfield Commons, visitors can step into another world. Its walls house museum-quality, life-size reproductions of Michelangelo's frescoes that adorn the Sistine Chapel housed in the Vatican.
"Our exhibit brings the art from the ceiling, which is usually about 60 feet above you, down to within a few feet… it allows you to really get up close and see the details of every single image," said Eric Leong, spokesperson for the Sistine Chapel exhibit. "Every single fresco has its own exhibit signage and you can also rent an audio guide, which goes into even more detail about the story."
Martin Biallas, the exhbit's producer, was inspired to create the exhibit when he visited the Sistine Chapel in Rome. Unfortunately, his experience in the Chapel was not ideal. With crowds, long lines and a 20-minute rush through the Chapel, Biallas did not feel like he got the time he wanted to fully experience Michelangelo's masterpieces.
This inspired him to make Michelangelo's art more accessible. Thus, "Michelangelo's Sistine Chapel: The Exhibition" was born. Unlike some other large-scale reproductions, this exhibit is not projected art. Instead, the images are printed on fabric as close to life-sized as possible.
"We tested multiple different fabrics to see what we could find that would best emulate the look of the frescoes," said Leong.
There are more than 30 reproductions on display in the exhibit, including The Creation of Adam and The Last Judgement. "The fresco tells a story about either an element from the Bible or a prophet, or a symbol or an ancestor of Christ," said Leong.
"This exhibit at Mall at Fairfield Commons allows everyone an opportunity to see the amazing art at their pace and up-close, at an affordable price and enjoy an inspiring and unforgettable experience," said Biallas.
Leong added, "I just don't think you get the full appreciation of the art by looking at it in an art book or even on your phone or on a computer. And then when you step in there and these prints are as big as they are, it overwhelms you."
Michelangelo's Exhibit, which premiered in Montreal in 2015, has toured worldwide. It officially opens in Dayton on Friday, January 14.
Tickets are available Wednesday – Saturday 10 a.m.- 6 p.m., and Sundays 11 a.m.– 5:30 p.m. Tickets are $19 for adults, $13.30 for youth, discounts for seniors, students, military and family bundles available. Tickets are on sale now at sistinechapelexhibit.com/dayton