Some early Family Activities for November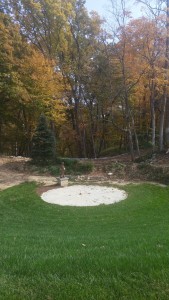 As November begins, here are a few family activities for the first few weeks in November.
All Saints Day Sunday November 1st:  Take a large piece of paper, or poster size paper and write a "Family Litany of Saints." You may want to do just the immediate family or the larger family. An example would be to draw on the top of the page the Family name or Family Crest. Then add each family name such as St. Ann pray for us, St. William pray for us, etc. You could expand this to the larger family or special friends of the family. On All Saints Day pray for the Litany you've created for health and safety of the family. Then throughout the month, close your evening prayer with your newly created family litany.
All Souls Day Monday November 2nd: If possible make this a day the family attends mass. Before or after mass, discuss the reason for this day, to pray for those in purgatory and the importance of praying for those in purgatory. This is also a time to teach the catholic teaching about purgatory, and how praying for those souls is a great act of kindness.
Veteran's Day Wednesday November 11th: On the eleventh hour, on the eleventh day, in the eleventh month, the armistice was signed to end World War 1. On this day, make an effort to pray for those serving and those who have served. If you have someone in the family serving, pray for them as a family. Prior to dinner, take a moment of silence for our veterans and as a family pray the Prayer to St. Michael the Archangel: Saint Michael, the archangel, defend us in battle, be our protection against the malice and snares of the devil. We humbly beseech God to command him, and do thou, O prince of the heavenly host, by the divine power thrust into hell Satan and the other evil spirits who roam through the world seeking the ruin of souls. Amen.
Throughout November: Take some time this month to send a favorite Sister, Brother, or Priest that influenced your life a card. Children can design the card and make this a family project. If time permits, you may want to visit a retired religious and thank them in person. As the Year of Consecrated Life comes to a conclusion, this month is a great opportunity to reflect on their impact.
Posted October 30, 2015