St. Ignatius Loyola School announces new Principal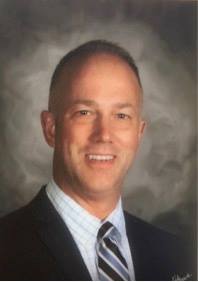 On February 27, 2018. St. Ignatius Parish announced that Mr. Kevin Vance has accepted the position as the next principal of St. Ignatius School. Mr. Vance brings with him experience as a Catholic school principal and a strong background in meeting academic, spiritual, social, and emotional needs of students.
Fr. Peter St. George made his selection after consulting individually with the Interview Committee. The committee consisted of Fr. Pete, Pastor, Larry Smith, President of Parish council, Valerie Bender, President of the School Committee, Marianne Bernier, Assistant Superintendent for the Archdiocese of Cincinnati, Beth Siemer, teacher rep, and Tim Reilly, outgoing principal.
Mr. Vance will finish the school year in his current position at St. Margaret of York and begin his tenure here on July 1, 2018. The parish and school leadership teams will be working with him to ensure a smooth transition.