St. Joseph Home Announces New President/CEO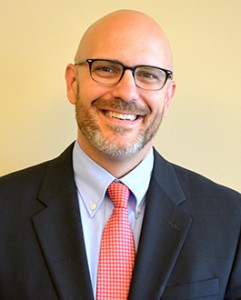 Report
St. Joseph Home (SJH) announced Wednesday that Dan Connors, SJH Vice President of Operations, was unanimously selected by the St. Joseph Home Board of Directors and confirmed by the Sisters of Charity Corporation Board to succeed Michael Rench as President/ CEO on August 1, 2015.
A press release from the Sisters of Charity described Connors as, "a dedicated member of the St. Joseph Home community. During his tenure at SJH, he has demonstrated strong leadership, communication and project management skills. He is a strategic thinker who understands the unique perspectives and challenges of the residents and families. Connors truly exemplifies the values and ministry of SJH and will ensure that the legacy of the Sisters of Charity of Cincinnati will continue under his leadership. Rench will remain a part of the SJH Community until the end of the year to support Connors and the leadership team during this period of transition."
St. Joseph Home serves those living with severe developmental disabilities and other complex medical needs.
St. Joseph Home creates a home for children and adults who have severe/profound developmental disabilities. The Home, a non-profit ministry of the Sisters of Charity of Cincinnati, offers a creative, loving environment for those in the residential and respite programs. Attention to the individual's medical, social, educational and spiritual development reveals the uniqueness of each person.
Posted July 1, 2015