St. Vincent De Paul to honor Rev. Barry Windholtz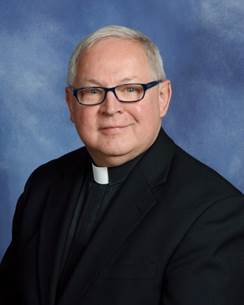 Proceeds from the evening will benefit the Liz Carter Homelessness Prevention Fund
When: Tuesday, May 8, 2018
6 p.m. to 9 p.m. (Program begins at 7:30p)
Where: Cintas Center – Schiff Conference and Banquet Center
1624 Herald Ave
Cincinnati, OH 45207
What: Close to 400 guests expected at St. Vincent de Paul's A Celebration of Service banquet honoring the Rev. Barry Windholtz.
Born in Cincinnati, the Rev. Barry Windholtz has served the Catholic Church for nearly 30 years. He was raised on the west side of town, graduated from the University of Cincinnati, and spent seven years in the business world before entering the seminary.
Windholtz has been a judge on the Marriage Tribunal, Master of Ceremonies for Archbishop Pilarczyk, Associate Pastor at St. Louis Church, and Rector of St. Peter in Chains. Currently, he is Pastor of St. Rose Church where he has served since 2000 and is a Judge in the Tribunals of Cincinnati, Covington, and Lexington.
Windholtz serves on the Advisory Boards of St. Vincent de Paul – Cincinnati and Pregnancy Center East. He is a 4th Degree Knight of Columbus and Commander with Star of the Equestrian Order of the Holy Sepulcher of Jerusalem.