Students from CISE school trick-or-treat at archdiocese HQ
Staff Report
On Halloween a group of students from St. Francis Seraph Catholic school in Over-the-Rhine were given an opportunity to trick-or-treat in a safe place hours before the evening candy-seekers hit the streets.
Roughly 100 students from kindergarten through eighth grade visited the Archdiocese of Cincinnati main offices in downtown Cincinnati to trick-or-treat among the sixth, seventh and eighth floors.
Halsey Mabry, principal of St. Francis Seraph school, said he was contacted by Superintendent of Catholic Schools Jim Rigg because the schools' office wanted to do something for students on Halloween. Rigg helped lead the students through the building while dressed as a pirate.
"The mission of our local church is tied to evangelization, education, and charity," Rigg said. "Given this, it is critically important that the employees of the Archdiocesan Central Office remain closely connected to those we serve. The presence of trick-or-treaters in our building is one sign of this outreach. St. Francis Seraph Principal Halsey Mabry and I thought this would be a fun way to build bridges with our closest Catholic school and have a little fun. All Hallow's Eve is preparation for the Feast of All Saints, and we remember with the joy the holy men and women who went before us."
Many students came in costumes but all seemed to enjoy the opportunity for free candy. Archdiocesan staff from carious offices took part in handing out the treats.
St. Francis Seraph is one of eight schools served by the Catholic Inner-city Schools Education Fund (CISE).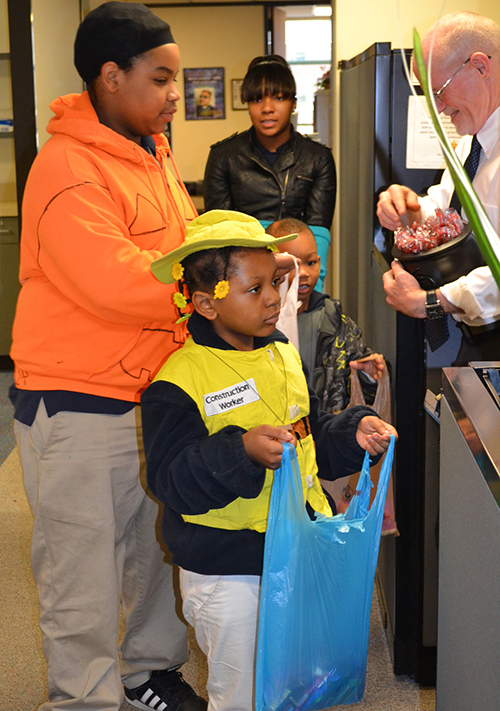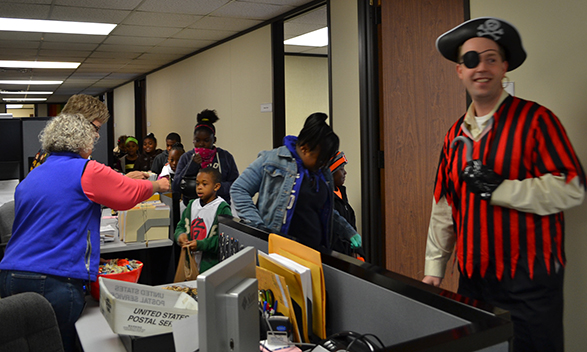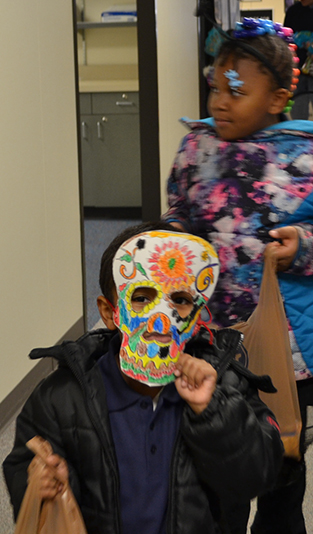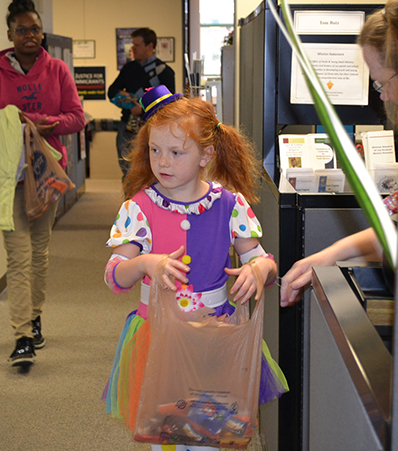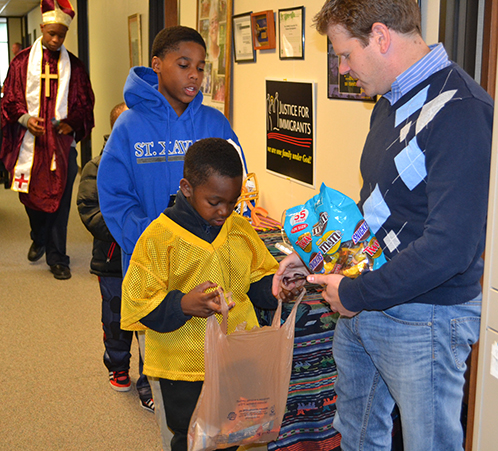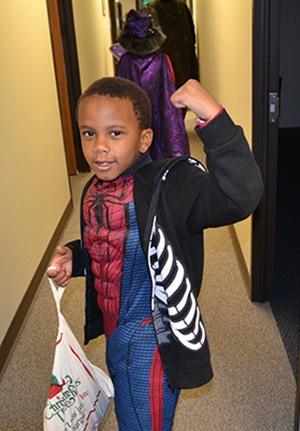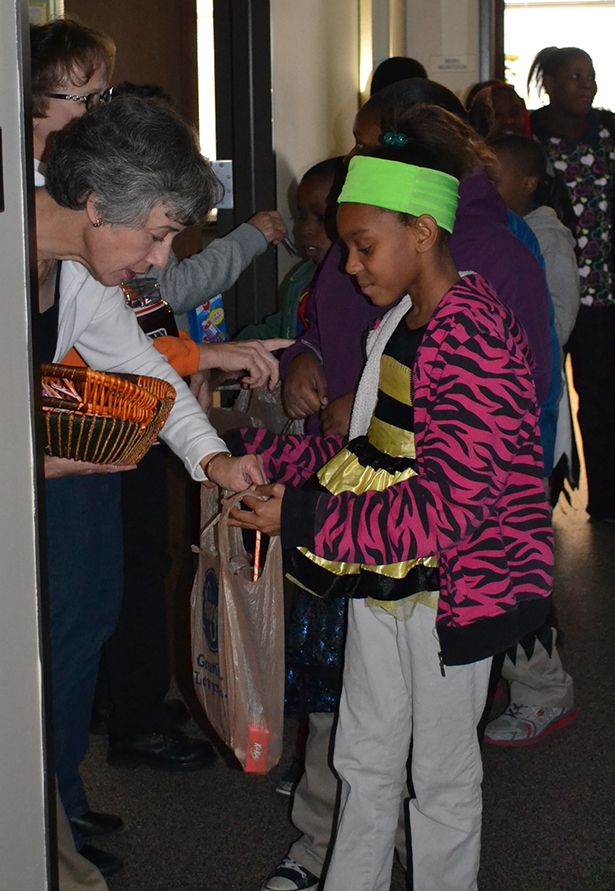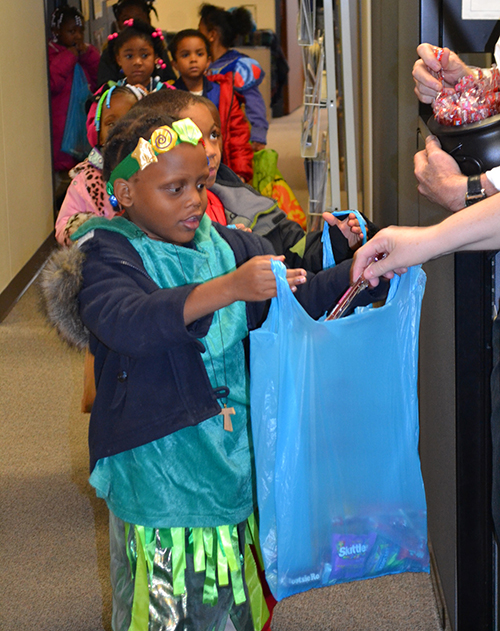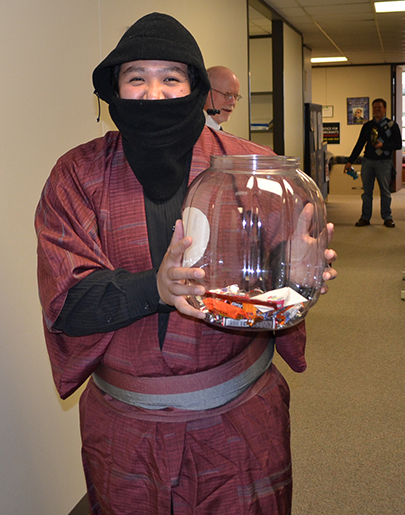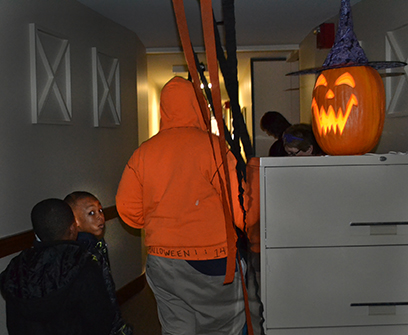 Posted Oct. 31, 2014