SVDP preparing for brutal winter, hopes to collect 8,000 winter coats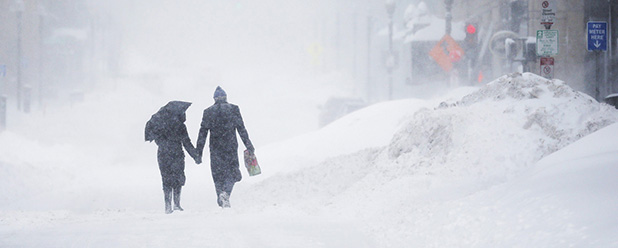 Press Release
The Cincinnati Society of St. Vincent de Paul will kicked off its annual coat drive on Oct. 20. Greater Cincinnati residents are asked to donate new and gently used coats at convenient drop-off locations across the Tri-State. St. Vincent de Paul and its partners hope to collect 8,000 coats for needy families. The drive runs through Wednesday, Dec. 9.
Coats will be collected at more than 80 locations throughout Greater Cincinnati, including — all local Gold Star Chili restaurants, all Kemba Credit Union branches, and Fire departments in the following communities: Alexandria, Blue Ash, Burlington, Covington, Deerfield Township, Edgewood, Erlanger, Florence, Ft. Thomas, Ft. Wright, Green Township, Hebron, Independence, Liberty Township, Loveland, Mason, Milford, Montgomery, Springdale, Springfield Township, Taylor Mill, Union.
For a complete list of participating drop off locations, go to www.SVDPcincinnati.org.
St. Vincent de Paul- Cincinnati will distribute the coats to local neighbors in need during at two distribution events. The first is 9 a.m., Saturday, Nov. 14 at Seton High School in Price Hill. The second will be at 9 a.m., Saturday, Dec. 5, at St. Vincent de Paul's Liz Carter Outreach Center, 1125 Bank St. Cincinnati, OH 45214.
"For many families in our community, they will struggle this winter to afford basics such as food, shelter and heat. Buying coats for their growing children is something they simply cannot afford," said Mike Dunn, Executive Director of St. Vincent de Paul-Cincinnati. "We will be there to provide a coat to anyone who needs it. We are grateful to our partners and the many local businesses who are collecting coats to help us meet this critical need."
Coat drive partners include Gold Star Chili, Kemba Credit Union, participating fire stations, Lemasters Consulting and Starr Printing. WLWT News 5 and Warm98 are media partners for the drive.
Along with donating coats or making a financial contribution, the community can get involved by volunteering their time. St. Vincent de Paul is looking for volunteers who can help sort, hang or distribute the coats. To learn more about donating or helping, please call 513-421-HOPE or visit www.svdpcincinnati.org. For information on how to receive a coat, call 513-421-0602 or visit www.SVDPcincinnati.org.
St. Vincent de Paul-Northern Kentucky will be conducting its own distribution events. For further information on how to receive a coat for residents in Northern Kentucky, call 859-341-3219 or visit www.svdpnky.org.
The Archdiocese of Cincinnati is also served by St. Vincent de Paul in Dayton, Ohio.
Posted Oct. 21, 2015