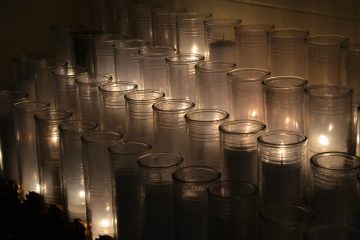 Sister Janet Hughes A Mass of Christian Burial for Sister of Notre Dame de Namur Janet Hughes was celebrated Jan. 23 in St. Julie Chapel at Mount Notre Dame convent in Cincinnati. Sister Janet, 88, died Jan. 17. She was in her 64th year of religious life. For nearly 20 …
By Mary Bertollini For The Catholic Telegraph Ants pushed Maria Bernardina "Dina" Beach into missionary life. Yes, ants. She studied them as part of her undergraduate studies and was intrigued by their sense of hard work, community and care for one another.
Friday, October 8, 2010 ST. FRANCIS DE SALES DEANERY — The feast of St. Daniel Comboni, missionary to Africa and founder of the Comboni Missionaries, falls in the month of October, which is also World Mission Month in the Catholic Church.