Posts Tagged
World Mission Sunday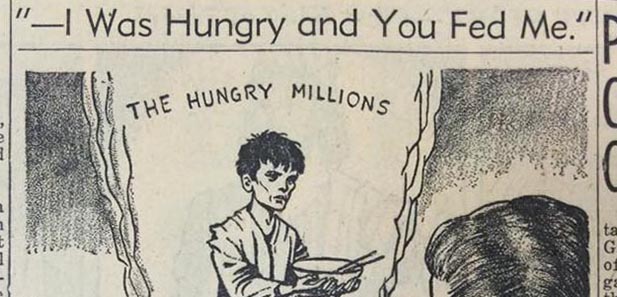 Staff Report This Sunday, Oct. 18, is World Mission Sunday. It is a day set aside by Pope Pius XI in 1926 for the Catholic Church to renew its commitment to being a missionary church. Today's Throwback Thursday highlights an editorial cartoon on this very topic.
A Letter from The Most Reverend Dennis M. Schnurr, Archbishop of Cincinnati Dear Sisters and Brothers in Christ, In his World Mission Sunday message for 2013, Pope Francis writes, "Everyone should be able to experience the joy of being loved by God, the joy of salvation! It is a gift
Wednesday, June 3, 2009 Michael Gable, director of the Mission Office of the Archdiocese of Cincinnati, was awarded  "Best Promotion of World Mission Sunday by a Propagation of the Faith director" by the Society of the Propagation of the Faith.