The 2018 Irish Memorial Mass will be March 11th at St. Peter in Chains Cathedral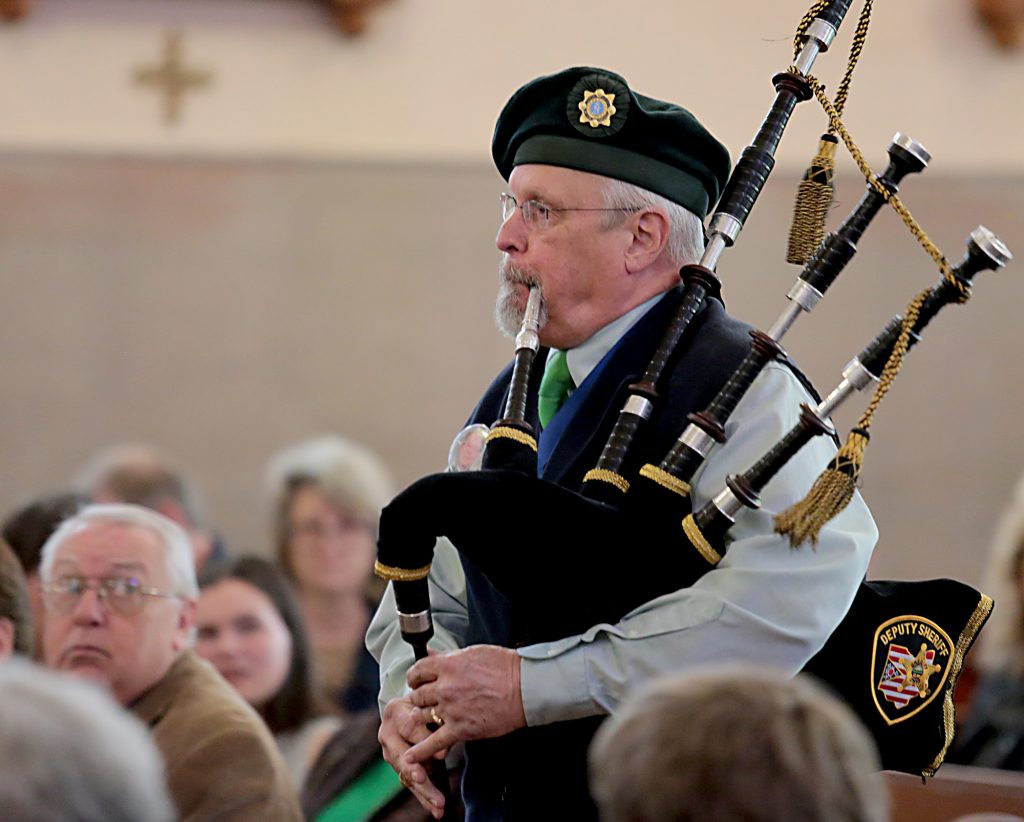 The sixty seventh Annual Memorial Mass for the deceased friends of Ireland will be sung Sunday March 11 2018 in St. Peter in Chains Cathedral, Cincinnati at 11:00 a.m. Rev Jan Schmidt will celebrate Mass. Prior to the Mass, at 10:40 AM, the Friendly Sons of St Patrick Glee Club will perform a medley of Irish music.
The Memorial Observance, held each year, is to honor and perpetuate the memory of those dedicated individuals who loved Ireland and worked for her freedom. It is sponsored by the Memorial Committee for Friends of Ireland, which is composed of representatives of Irish and fraternal groups and individuals from all walks of life. This year's ecumenical mass is especially dedicated to those working for the continued success of the Good Friday Agreement in Northern Ireland.
Participating in the ceremonies are the Ancient Order of Hibernians-St Patrick's Division No. 1 and Our Lady of Knock Color Guards with the Emerald Society Pipes and Drums. Music will be provided by the Cathedral choir under the direction of Anthony J. Dicello and by the Friendly Sons of St Patrick Glee Club.
Refreshments will be served immediately after the Mass in the Undercroft. The William and Rita McDonagh family are in charge of the arrangements.