The Blessings of Catholic School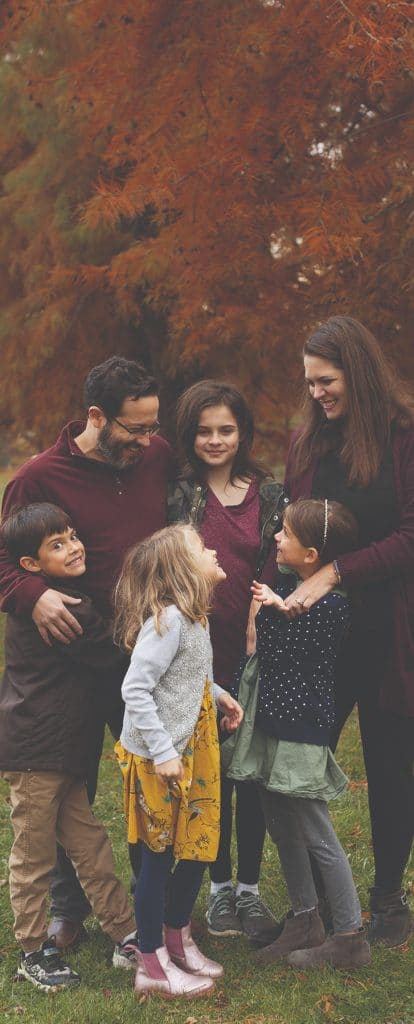 Before moving to Cincinnati, I worked three jobs so my four children could remain in Catholic school. "She must be crazy," you might think – and many who dearly love us certainly thought we were. I don't say this to paint myself as a martyr or look down my nose at others who don't do the same, but rather to emphasize how important Catholic schools have been in our family's life.
During this time, I confess my husband and I spent many late nights discussing when we should pull our children out, accept that Catholic school was no longer financially feasible and place them in public school. At what point mentally and financially would we have to say, "This is our limit"?
We set benchmarks: "If we are still struggling by Christmas, we'll pull them," or "At the end of the school year we'll reassess." We took it to prayer. "God, if you want them to remain in Catholic school, please help us find a way."
And each time, little by little, He guided us to solutions. We were incredibly fortunate to receive financial assistance that enabled our children to continue in their school during difficult years. We still had to work long hours and make many sacrifices, but, for us, it was worth it. We did it for faith, for our family, for our children.
Throughout our children's lives, their Catholic schools have been shining examples of education, but more importantly, prayer. There they both learn our faith and share their educational lives with a school family of like-minded believers. Both in Louisiana and Cincinnati, I watched my children pray with their teammates and opposing teams before games. I listened as they shared stories of the saints and asked questions that prompted me to deepen my own faith. By their schools' own practice and witness I memorized the St. Michael Prayer, witnessed my first Living Rosary and shared in the joy of getting to know my children's parish prayer partners before First Reconciliation and First Communion.
Our job is to get our children to heaven. As their parents, we must do what we can to help them along that path. And, for us at least, that means placing our children in an educational environment to help them reach that goal. As a byproduct of being in a Catholic-centered school, our children have our faith's values instilled in them. They regularly take part in serving others, reading at Mass, participating in reconciliation and hearing their teachers say, "I am praying for you."
Because Catholic schools are among the greatest blessings for thousands of families in this archdiocese, as they have been for us, this issue highlights how they enrich the faith of students and their families across Western and Southwestern Ohio.