The Catholic Telegraph seeking summer intern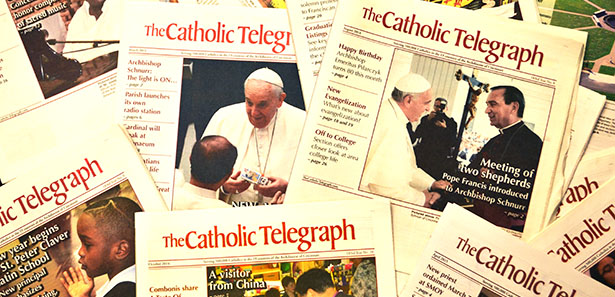 Staff Report 
The Catholic Telegraph, the official news source of the Archdiocese of Cincinnati, is seeking an intern for the summer of 2015.
The position is unpaid but will provide a student of mass communications, journalism, graphic arts or photography with the opportunity for on-the-job training, and can be structured to meet requirements for academic credit.
Editor and General Manager of The Catholic Telegraph Steve Trosley said the internship offers useful experience, and the chance to work in a unique faith environment.
"It's hard to get a job in the communications field without some practical experience, so we think we have something important to offer a student planning a career in media," Trosley said. "The workplace environment at the archdiocese and in the parishes we serve is conducive to faith formation, something a lot of young people don't get to see outside the home these days."
Candidates must be enrolled in undergraduate (minimum junior level) or graduate journalism, mass communications, photojournalism, graphic arts or related studies. For the full job posting or to apply, CLICK HERE.
The Catholic Telegraph's most recent summer intern, Megan (Walsh) Tobin found her work at The CT enjoyable.
"I thoroughly enjoyed my experience because it was very hands-on and I was able to learn a lot about the Archdiocese of Cincinnati and about the newspaper sector of media," she said.
Posted April 21, 2015
Updated April 22, 2015