Ursuline Academy Announces Hiring of New President
Cincinnati, OH – January 15, 2020: The Ursuline Academy Board of Trustees today announced the appointment of Ursuline Academy alumna, Ramona Payne '76, as the new President of Ursuline Academy. The announcement comes as Ursuline looks forward to the 125th anniversary of the Ursulines of Brown County opening Ursuline Academy in Cincinnati in 1896 —a milestone of academic excellence, female empowerment, and spiritual growth— that takes place in 2021. Ms. Payne will also be the first African American female to hold the title of President in a Cincinnati, Catholic, private high school.
Ms. Payne will assume her new position as President on February 18 and brings a wealth of experience to Ursuline. Before joining UA, she served in a variety of roles at her undergraduate alma mater, the University of Notre Dame, most recently Development Director-Arts Advancement. She also served as Director of Community Relations for Cincinnati Playhouse in the Park during her time in Cincinnati as well as having volunteered for many organizations including: South Bend Civic Theatre Board member; University of Notre Dame – Advisor to Shades (student group), Minority Alumni Board, Notre Dame Center for Arts and Culture, and Notre Dame Club of Greater Cincinnati, Admissions; Catholic Inner-City Schools Education Committee (CISE)-Board member; and for Ursuline Academy – Board member and committee member for Spirit of '76 class scholarship.
After graduating from Ursuline Academy, Ms. Payne's academic path included a Bachelor of Arts in Psychology from Notre Dame, a Masters of Business Administration from Duke University Fuqua School of Business, and most recently, a Creative Writing Certificate from the University of Chicago Graham School.
Ms. Payne spoke of her new role at Ursuline Academy, "My experience at Ursuline was much more than preparation for college; it was transformative. I was taught by educators who saw teaching as a calling, encouraged young women to discern their unique talents and interests, and set the expectation that through our faith in God and commitment to service we could find our own path to making the world a better place. I have attended excellent universities, but the intellectual curiosity nurtured at Ursuline was the impetus for a life full of career success and challenges." She stated, "I'm excited and honored to be able to help guide this institution that means so much to me into the next decade of academic excellence."
"Selecting Ursuline Academy's President is one of the Board's most important responsibilities," said Laura Connelly '78, Secretary of Ursuline's Board of Trustees and Co-Chair of the President Search Committee. "The commitment and support of the Search Committee and the entire Ursuline community were essential in our selection of Ramona. Her leadership experience, Ursuline experience both as a student and a Board member, volunteerism, and vision demonstrated to us that she lives the mission of Ursuline Academy. My Board colleagues and I are excited to welcome Ramona back to Ursuline and are grateful for the time and energy so many invested to help us reach this important decision."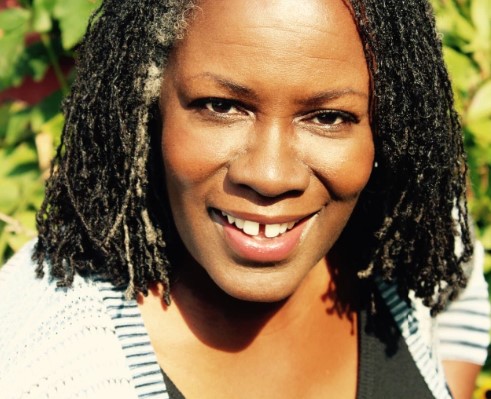 Ursuline Academy is an independent Catholic college-preparatory school for young women in grades 9 –12. Founded in 1896 in Cincinnati by the Ursulines of Brown County, St. Martin, Ohio, the school has been located at 5535 Pfeiffer Road, Blue Ash,
Ohio since 1970.