Venerable Marthe Robin
Shrinky Dink Saint Medal Template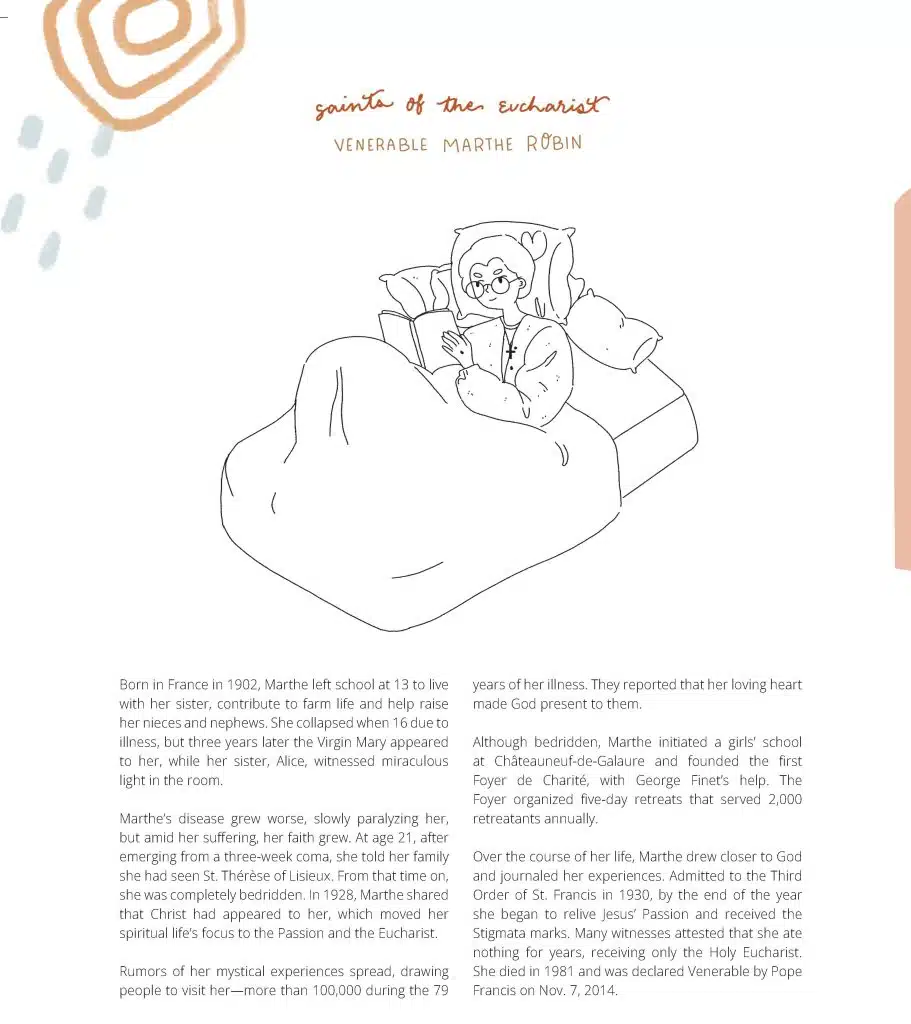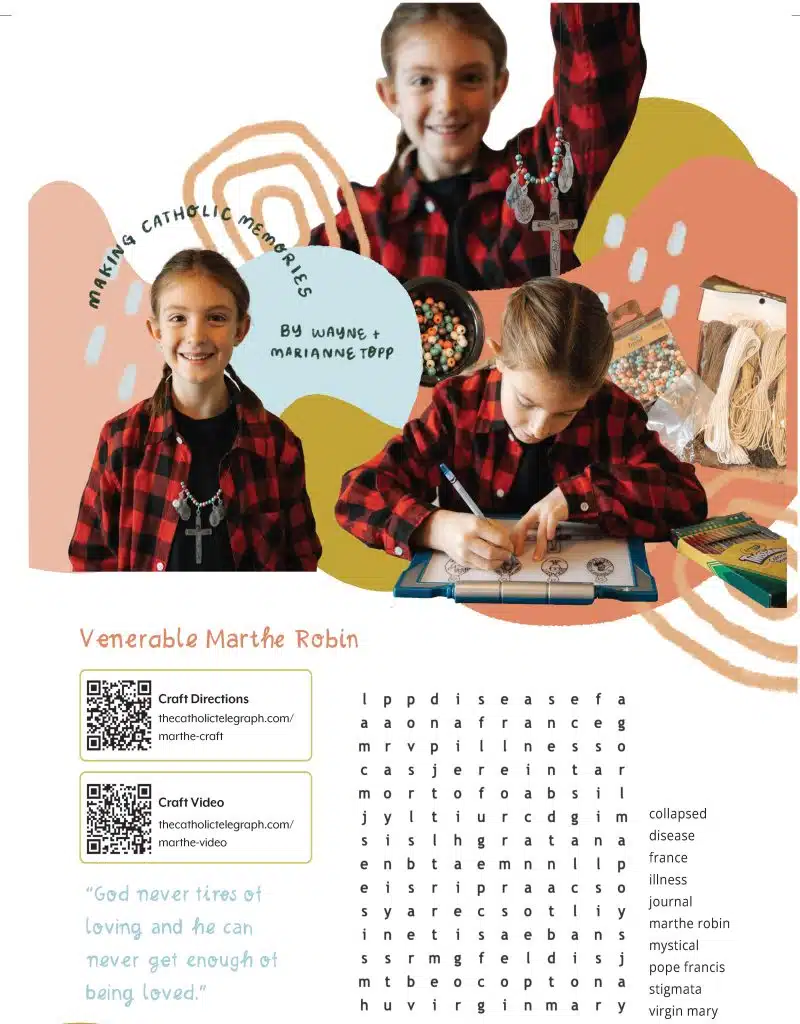 Blessed Marthe Robin Shrinky Dink Necklace
Supplies:
Shrinky Dink Saint Medal Template

Sanded shrink film

Thin black permanent marker

Colored pencils

Scissors

Hole puncher

String

Beads

5 Metal lobster clasps
Instructions:
1) Preheat the oven to 300°F.
2) Use the permanent marker to trace the "Shrinky Dink Saint Medal" designs onto the sanded side of the sanded shrink film.
3) Use the colored pencils to color in the medals and crucifix.
4) Cut out all the medals and the crucifix.
5) Use the hole puncher on the circles of each medal and the crucifix.
6) Place colored, cut and hole-punched medals/crucifix on a baking sheet lined with parchment paper.
7) Bake at 300 degrees for five minutes. Note: The shrinky dinks will curl and fold up as they shrink and then unfold and flatten out. 
8) Remove baking sheet from the oven. If any shrinky dinks did not flatten completely, use a spatula to push them flat before they cool. Allow the shrinky dinks to cool completely.
9) While the shrinky dinks are baking and cooling, measure out a length of string for a necklace long enough to fit around the head.
10) String beads and lobster clasps as desired, but space the lobster clasps between beads with one clasp in the center for the crucifix. Note: String the lobster clasps by the LOOPS so the medals can be hung through the clasps.
11) After the shrinky dinks have cooled, hang them through the lobster clasps.
12) Secure the necklace ends together.
13) If you prefer, use the template as a measure for making your own favorite shrinky dink saint medals!