Weather Decimates Ohio Farm Community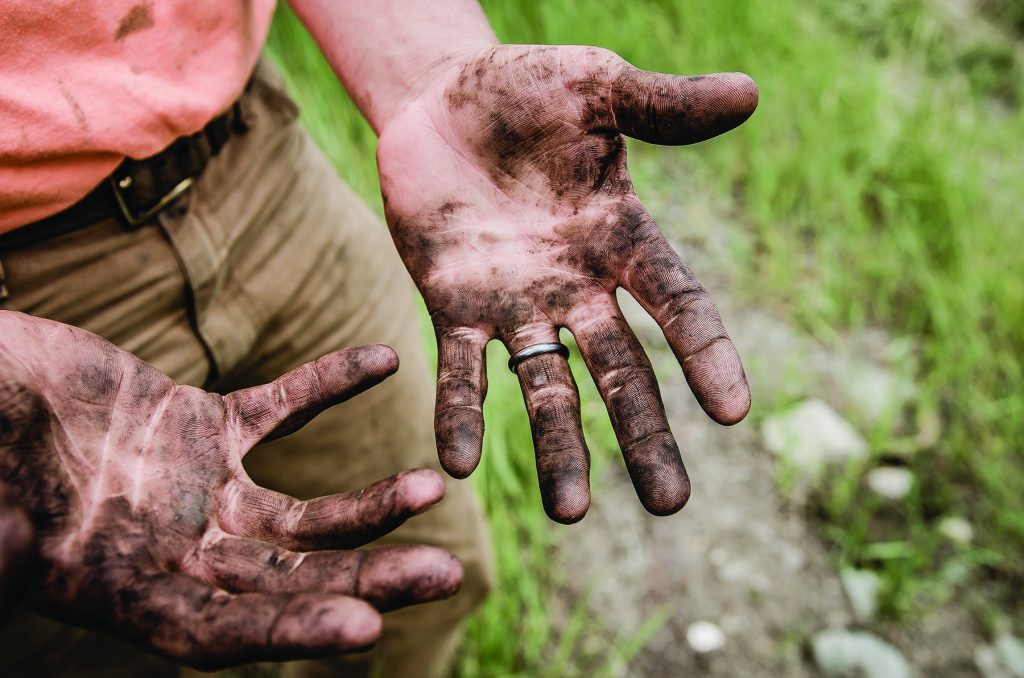 By John Stegeman
For farmers and members of the Catholic Rural Life team, Gerald and Lori Vian, the torrential rains that have blanketed southwestern Ohio aren't the full extent their problems.
While the rains have their corn and bean crops behind schedule, the Vians are also working to rebuild their Celina home, which was destroyed in the Memorial Day tornadoes that the stretched from Dayton to the northern tip of the Archdiocese of Cincinnati. The severe weather of 2019 comes just two years after Gerald's brother lost his home in another twister, but the family has kept the faith.
"My faith is what gets me through this," said Gerald, who attends Immaculate Conception parish in Celina. "Faith, family and friends are what keep you rolling. With the tornado, the community was just phenomenal, and friends and family [were] the same way. My faith is what my wife and I are grounded with. You understand what's important and what ain't."
"On our own farm we got things planted the first week of June and it looks OK," said Gerald, who also operates Blue Ribbon Feed Mill in Carthagena. "We work with several farmers in the area. Guys have had major troubles. The hay crop is virtually destroyed, the wheat crop, a lot of it was destroyed. Some guys didn't even get everything planted."
Among those who didn't meet their planting goals is Vern Seger, chair of the local Catholic Rural Life conference.
"I did not get any corn planted this year. There's about a third of my farm sitting empty," Seger said. "I've never seen a year where we've had so much rain. It's just been raining, raining, raining. You couldn't get out in the field at all."
Seger noted that insurance will help farmers like him offset the cost of crops left unplanted, but insurance alone doesn't make up for the lost income.
"We usually learn pretty quick that you have to save up for the bad times," said Seger, who attends St. Augustine in Minster. "About every five years you get one that's not so good. This is one of them."
For its part, Ohio is seeking assistance for farmers. State Agricultural Director Dorothy Pelanda and Governor Mike DeWine have each reached out to the U.S. Department of Agriculture to ask for a secretarial disaster designation. If they grant the request, farmers who took prevented planting payouts could receive additional money.
"Farmers are telling us this is the worst year they have ever experienced," Pelanda said. "We need to help our Ohio farmers get through this devastating time and try to lessen the far-reaching impact this will have on agricultural businesses and the state's economy."
A University of Massachusetts-Amherst study on Climate Change notes that Ohio and the Midwest are in for more rain and risk of flooding as global temperatures rise. The Greater Cincinnati area, for example, was among those who experienced record rain. On June 24, the Cincinnati Enquirer reported 35 inches of rain had fallen thus far, more than 12 inches above the yearly average. Cincinnati's wettest year on record remains 2011, when the area got 73.28 inches.
Further north, according to WDTN News, Bellefontaine recorded nearly 16 inches of rain above its average. The Dayton area is up almost six inches, and much of the state is in the same boat.
Gerald Vian appreciates the good wishes of individuals who want to help struggling farmers, but said there's really only one way for most people to help.
"Just pray," he said. "There's nothing anyone can do to change some of these things. It's Mother Nature that everyone is working with. Farmers in general are a pretty resilient bunch. They'll work like crazy to get through it and, hopefully, move on to some better times."
Vian, Seger and many other faith-filled farmers pray as well.
"You say a few prayers now and then, and you believe it's going to get better," Seger said. "Whatever is going on out there is God's will. He'll turn it around for us. He always has."