Where we stand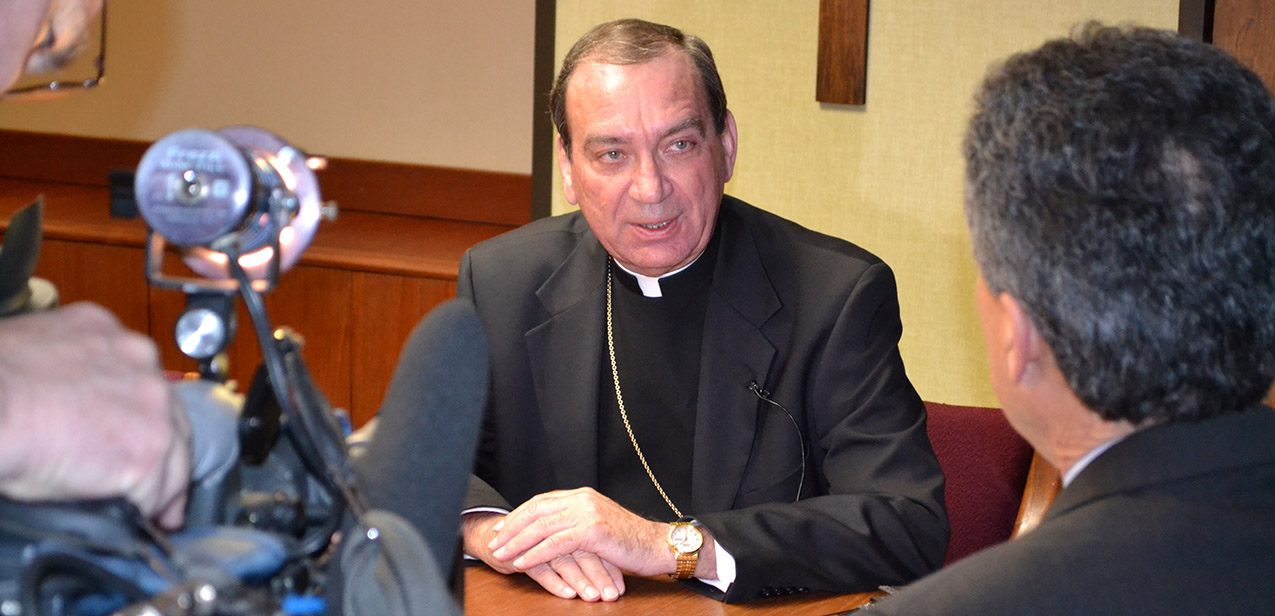 There's a new standing feature on the home page of the Archdiocesan website, designed to make it easier to find perspectives of the local Church on important issues.
In the upper right corner, visitors to the site now see the words "WHERE WE STAND." Clicking on it will take them to a landing page with links to statements by the Archbishop and the Archdiocese.
"Jesus Christ's command for us to love one another mandates that the Church provide moral guidance to both our personal and our social lives," the introduction notes. "The Church is called to read the 'signs of the times' and to apply our universal teachings on human life, dignity and care for creation to the concrete situations impacting individuals, our families, our communities, our world. The Catholic bishops often make public statements responding to specific social concerns in order to form the consciences of decision-makers, the Catholic faithful and the general public, so that our actions contribute to the civilization of love that God wants for all of us."
Topics addressed in the documents linked include Care for Creation, Civility and Faithful Citizenship, Ecumenism and Interfaith, Healthcare, Housing, Hunger, Immigration and Refugees, Marriage, Poverty and Human Services, Religious Liberty, Respect Life, and Violence.
Here is a direct link: http://www.catholiccincinnati.org/ministries-offices/catholic-social-action/where-we-stand/