A gesture of Goodwill: Goodwill Industries donates portrait of Archbishop McNicholas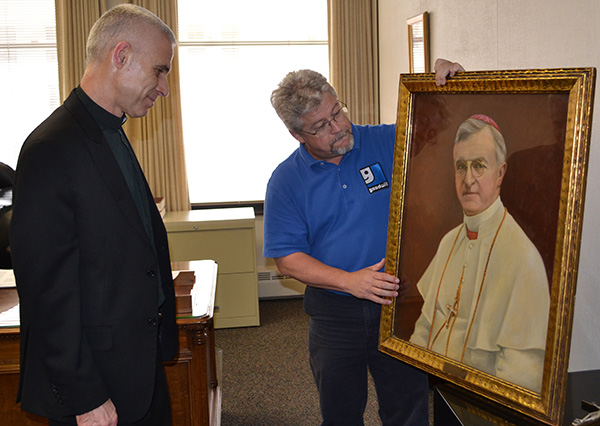 Staff Report
The Catholic Telegraph
One person's donation became an archdiocesan treasure on April 12 when Goodwill Industries made a discovery in their Woodlawn store.
Goodwill Industries Public Information Officer Michael Flannery discovered a portrait of Archbishop John T. McNicholas O.P. who led the Archdiocese from 1925 to 1950 along with other paintings donated from an auction house. Flannery said Goodwill made the donation because the oil painting obviously had some value to the archdiocese.
Father Steve Angi, Chancellor, accepted it on behalf of the archdiocese and said it would be consigned to the archdiocesan archives. The archives are currently being inventoried and are destined for new, as yet unannounced quarters in the near future, according to Dan Andriacco, director of communications.