'A Nun's Life' ministry to visit Precious Blood Sisters during nationwide tour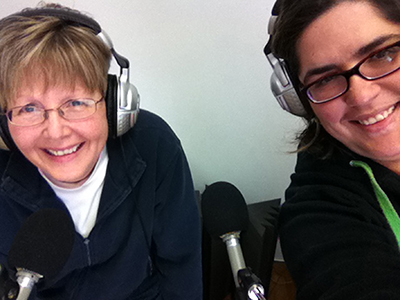 Press Release
DAYTON — A Nun's Life Ministry will visit the Sisters of the Precious Blood in Dayton and host a live podcast from Salem Heights on Aug. 28 as part of the ministry's Motherhouse Road Trip series.
The podcast will begin at 5 p.m. and can be found at www.aNunsLife.org/LIVE. Precious Blood Sisters Joyce Lehman and Della Mae Meyer will join hosts Sisters Julie Vieira and Maxine Kollasch to talk about topics such as discernment, prayer, spirituality, and more. There is also a live chat room where listeners interact with each other and the sisters during the podcast. Precious Blood Sister Karen Elliott will facilitate the chat.
The road trip combines social media and in-person events in innovative ways to engage with people about God, faith, and religious life.  The team uses social media to inform people about the road trip and acquaint them with the congregation by posting on Instagram, Vine, Pinterest, Facebook, Twitter and other social media, and sharing stories, photos, and conversation. After the podcast, ANL continues to share the experience online and encourages people to stay in touch with the congregation.
The purpose of the Motherhouse Road Trip is to help connect Catholic sisters and nuns with an online community that is supportive of vocations and deeply interested in the lives and works of women religious.
A Nun's Life Ministry was founded in 2006 by Sisters Julie Vieira and Maxine, who are IHM Sisters from Monroe, Michigan.
Posted Aug. 25, 2014