Archbishop Schnurr Commissions Youth Missionaries at Cathedral Mass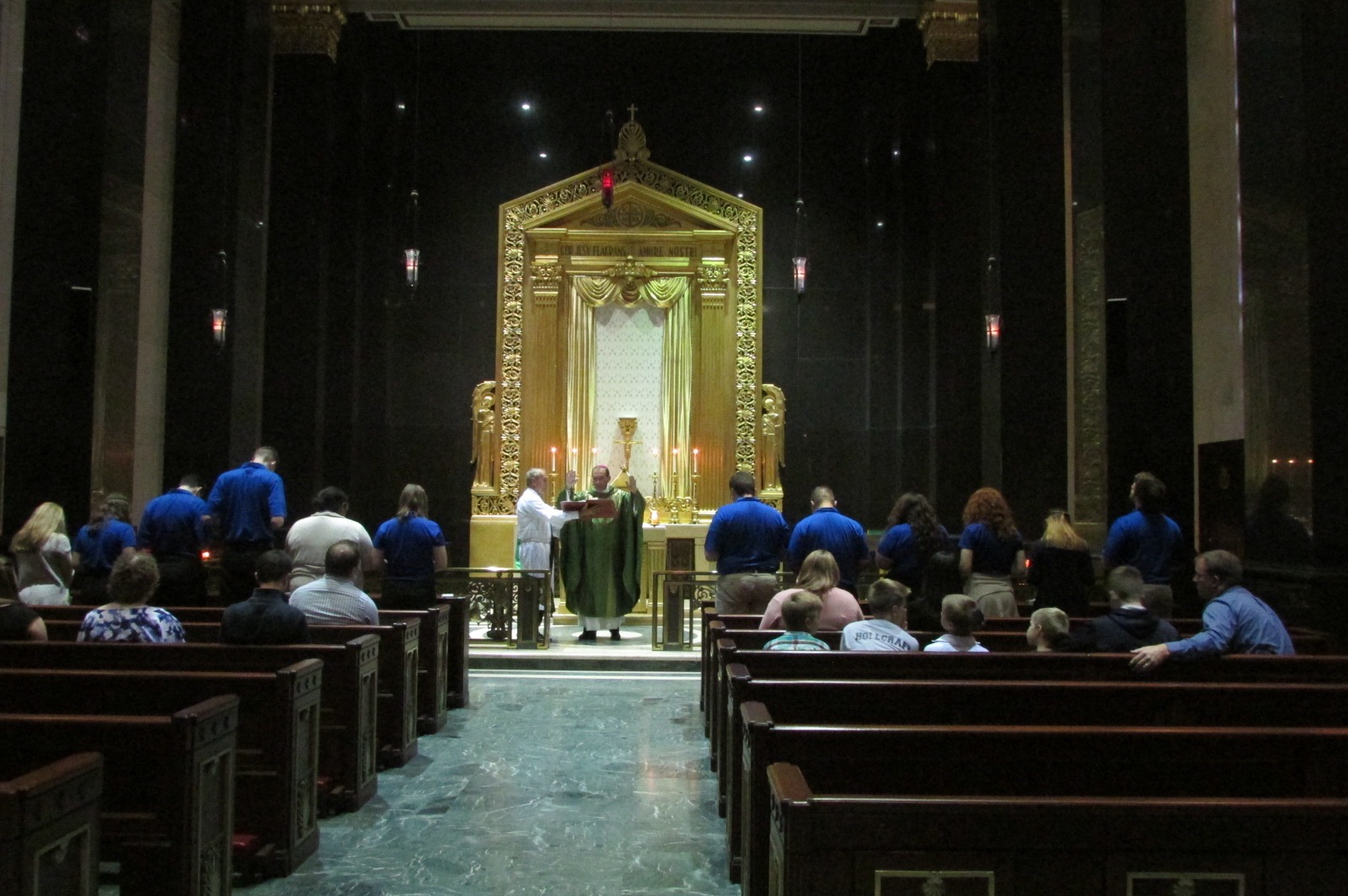 By Gail Finke
Archbishop Dennis M. Schnurr commissioned this year's NET missionaries, who work with youth in the Archdiocese of Cincinnati, at a morning Mass at the Cathedral of St. Peter in Chains Thursday, Sept. 27.
NET central staff and most of the archdiocese's central office staff who work with youth and young adults also attended the Mass, held in the cathedral's Blessed Sacrament Chapel.
Archbishop Schnurr told the young missionaries that the Gospel reading from Luke, in which Herod is perplexed by what he has heard about Jesus and resolves to see him, was especially relevant to missionary work because "Herod heard, but he wanted to see – and that's what missionary work is all about."
Saying that people want to see things, not just hear about them, "especially in this day and age," Archbishop Schnurr said that the missionary's job is to show as well as to tell, and told them not to worry about how to win people for Christ. "The desire for God is written on the human heart," he said. "Entrust your ministry to the power of the Holy Spirit, and know that by our very nature we are longing for God."
NET (National Evengelization Team) Ministries, based in Minnesota, evangelizes youth through dynamic Catholic retreats led by specially trained young missionaries. In 2014, Cincinnati became NET's first "regional office" offering retreats to high schools and parishes around the archdiocese.
This year's team of 12 missionaries range in age from 18 to 24 and come from Maryland, Minneapolis, Texas, Indiana, New Orleans, Las Vegas, Colorado, Michigan, Chicago, Minnesota, and Toronto.
For information about how to book a NET retreat, contact tAbbie Kohler at [email protected] or call 651.450.6833,  ext. 202. For more information about retreat themes, costs, housing the NET team, and more, or to learn how to become a NET missionary, visit netusa.org/retreats.