Athenaeum dean writes book discussing homosexuality & seminary formation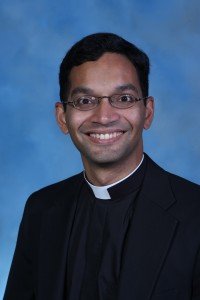 From the Athenaeum of Ohio
Father Earl Fernandes, dean of the Athenaeum and Mount St. Mary's Seminary of the West and author of The Catholic Telegraph's "A Question of Faith" column, has written a new book — Seminary Formation and Homosexuality – published by the Institute for Priestly Formation (IPF).
The book examines comments by Pope Emeritus Benedict XVI in Light of the World regarding the recent Vatican instruction Concerning the Criteria for the Discernment of Vocations with Regard to Persons with Homosexual Tendencies in View of the Admission to the Seminary and Holy Orders, dealing with homosexuality and the priesthood.
As sexual mores have changed in the culture, attempting to "normalize" homosexuality, the Church has developed guidelines for seminary formators, culminating in the instruction upon which Benedict commented.
"I am honored that the IPF chose to publish this short book as a help to seminary formators and vocation directors,' Father Fernandes said. "The book originally appeared more than two years ago as an article in the August 2011 Linacre Quarterly, the journal of the Catholic Medical Association.
To read the full story, click here.