Breaking: Jim Rigg named superintendent of Chicago Catholic schools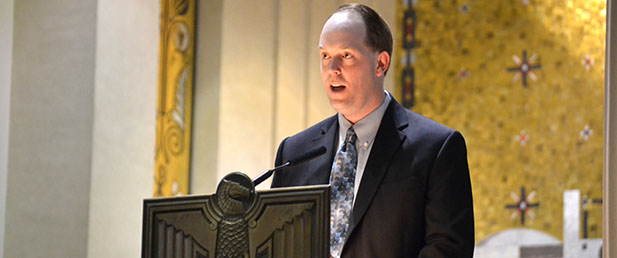 Press Release
Archdiocese of Cincinnati
Jim Rigg, Director of Educational Services and Superintendent of Catholic Schools in the Archdiocese of Cincinnati since July of 2010, has announced his resignation, effective Oct. 2, to become Superintendent of Catholic Schools for the Archdiocese of Chicago.
Archbishop of Chicago Blase J. Cupich appointed Rigg to his new position, which will begin Oct. 5.
"Officials at the Archdiocese of Chicago undertook a nationwide search to find the best Catholic school superintendent, and they succeeded," said the Most Reverend Dennis M. Schnurr, Archbishop of Cincinnati. "Dr. Jim Rigg is an exceptional educational leader. Now he will be putting his talents at the service of the nation's largest Catholic school system.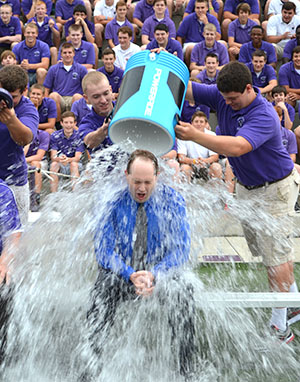 "In the five years since Jim joined the Archdiocese of Cincinnati, his dynamic leadership has had a profoundly positive impact on the quality, the vibrancy, and the Catholic identity of our schools. Although we regret his loss, the "Lighting the Way" vision that he shepherded will keep our schools strong for decades to come.
"Life-long Catholic education is a priority for the Archdiocese of Cincinnati. That will be one of the guiding factors as we look for a new Director of Educational Services and Superintendent of Catholic Schools."
Rigg called his time as superintendent here gratifying.
"The last five years have been amongst the most enjoyable of my professional life," Rigg said. "It has been immensely gratifying to see our Catholic schools grow and thrive. While challenges remain, I am staunch in my belief that the Archdiocese of Cincinnati is a great place for Catholic education. I wish to thank the teachers, principals, parents, and other supporters of our schools for their trust and insights over the past five years. I know that God will continue to bless our schools in abundance."
Archbishop Schnurr will soon appoint an interim Superintendent of Catholic Schools for the 2015-2016 school year and begin the search for a permanent superintendent.
During his tenure in the Archdiocese of Cincinnati, Dr. Rigg initiated the first-ever comprehensive vision and strategic plan for the 111 Catholic schools. Entitled "Lighting the Way," this plan has enhanced academic and religious quality, bolstered marketing and financial structures, and provided new levels of support, including: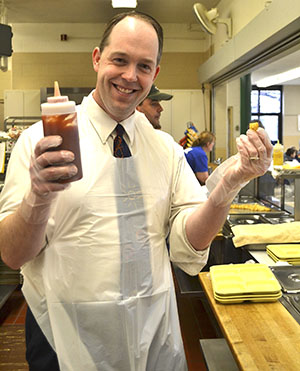 The launching of a $130 million capital campaign with $65 million allocated for Catholic education.
Growth in school financial viability, as illustrated by enrollment. Before 2010, the Archdiocese lost approximately 1,200 students per year. In more recent years, enrollment has stabilized and is predicted to increase. In 2014-2015, twelve schools that were considering closure five years ago reported being at or near capacity.
The introduction of an array of new leadership formation programs, including the New Principals' Academy and the St. Gregory the Great Program.
The development of three metrics to measure school performance in Catholic identity, academic effectiveness, and operational vitality.
The launching of the Latino Initiative, which has resulted in the recruitment and support of dozens of families of Latino background.
Before joining the Archdiocese, Rigg served as the Diocesan Director of Curriculum in the Diocese of Colorado Springs. He worked as principal of Divine Redeemer Catholic School and St. Peter School in Colorado Springs, and principal of St. Joseph School, one of the "Jubilee Schools" of the Diocese of Memphis. Rigg began his career as a social studies teacher and dean at Bishop Byrne Middle/High School in Memphis.
Rigg succeeds Sister Mary Paul McCaughey who stepped down on Jan. 1 and replaces Dr. Mary Kearney who had served in the interim during a nationwide search.
"We are blessed to have Dr. Jim Rigg join us as Superintendent of the Archdiocese of Chicago Catholic Schools," said Archbishop Cupich. "Dr. Rigg comes to us with the proven experience of managing a diverse school system and a deep commitment to Catholic education. He has demonstrated the ability to collaborate effectively in a professional way and we are confident he will build on the exceptional foundation and history of our system to help shape its future."
The Roman Catholic Archdiocese of Cincinnati has the sixth largest network of Catholic schools nationwide in terms of enrollment. The Archdiocese of Chicago's Catholic school network is the nation's largest. In 2012, the Archdiocese of Chicago had just fewer than 90,000 students enrolled.
Posted August 27, 2015
The Catholic Telegraph staff and Archdiocese of Chicago contributed to this report.