Carla J. Conlon, mother of Bishop Conlon, dies at 85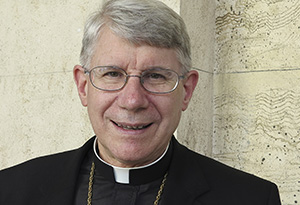 Staff Report
Carla J. (Holzman) Conlon, mother of the Most Reverend R. Daniel Conlon, Bishop of Joliet, Illinois, died Monday. She was 85.
Carla Conlon leaves behind her husband of 67 years Robert J. Conlon and six children.
Visitation will be held at George H. Rodhe Funeral Home, 3183 Linwood Avenue in Cincinnati, Ohio on Aug. 20 from 5-8 p.m., and at Good Shepherd Catholic Church at 8815 East Kemper Road in Cincinnati, Ohio on Aug. 21 from 9-10 a.m. Mass of Christian Burial will be offered at 10 a.m. at the church.
Internment will immediately follow at Gate of Heaven Cemetery, 11000 Montgomery Road in Cincinnati, Ohio with a luncheon to follow back at the church.
Bishop Conlon is a native of Cincinnati and served the archdiocese as a priest and later as chancellor until his elevation to the episcopacy in 2002. He was the Bishop of Steubenville until 2011 when Pope Benedict XVI appointed him to his current position in Joliet.
Posted August 18, 2015