College ministries can help keep Catholic connection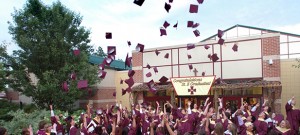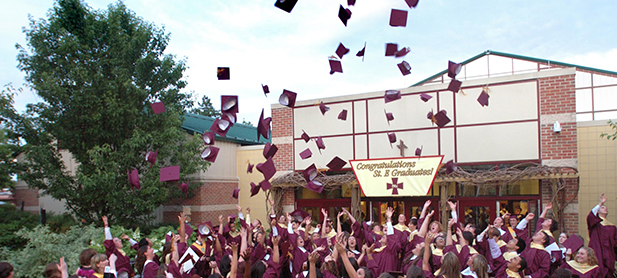 Going off to college marks a step in a young man or woman's independence. With that independence comes responsibility as well, including a responsibility to remain a faithful Catholic.
Toward that end, most major universities and colleges have some type of Catholic ministry on campus. The Catholic Telegraph surveyed several Catholic high schools to see where most of their graduates will attend college next year, combined that with the 2016 Catholic Directory and Buyer's Guide information, and compiled the following list of campus ministry contacts.
Catholic Schools in the Archdiocese
Chatfield College
On Campus
www.chatfield.edu
University of Dayton
On Campus
www.udayton.edu/ministry/
Mount St. Joseph University
On Campus
www.msj.edu/student-life/campus-ministry
Xavier University
On Campus
www.xavier.edu/cfj/faith-worship/Catholic.cfm
Other Universities in the archdiocese
University of Cincinnati
St. Monica-St. George Newman Center
328 W. McMillan Street, Cincinnati,
OH  45219
https://sites.google.com/site
stmonicastgeorgenewman
Society of St. Paul
3547 Clifton Avenue, Cincinnati, OH 45220
www.ucssp.com
Miami University of Ohio
St. Mary Catholic Church and
Campus Ministry
111 E. High Street, Oxford, OH 45056
www.stmox.org
Sinclair Community College
Campus Ministry
444 W. Third Street, Dayton, OH  45402
http://sinclaircampusministry.org
Southern State College
St. Columbkille Church
73 N. Mulberry St. Wilmington, OH 45177
www.StColumbkille.org
Urbana University
Urbana University Campus Ministry
231 Washington Ave., Urbana, OH  43078
http://www.champaigncatholics.org
Wilmington College
St. Columbkille Church
73 N. Mulberry St. Wilmington, OH  45177
www.StColumbkille.org
Wright State University
Catholic Campus Ministry
3650 Colonel Glenn Highway,
Fairborn, OH  45324
http://www.raidercatholics.com
Other Ohio colleges
Ohio University
Newman Catholic Community
75 Stewart Street, Athens, OH  45701
ounewmancommunity.weebly.com
Ohio State University
St. Thomas More Newman Center
64 W. Lane, Columbus, OH  43201
www.buckeyecatholic.com
Kent State University
Kent State University Parish Newman Center
1424 Horning Road, Kent, OH  44240
http://kentnewmancenterparish.org
University of Toledo
Corpus Christi University Parish
2955 Dorr St., Toledo, OH  43607
http://www.ccup.org
University of Kentucky
Holy Spirit Parish Newman Center
320 Rose Ln, Lexington, KY 40508
www.uknewman.com
Northern Kentucky University
NKU Newman Club
19 Clearview Drive, Highland Heights,
KY 41076
www.nkunewmanclub.org/
Thomas More College
On Campus
www.thomasmore.edu/campus_ministry
For more help finding campus ministry resources at other universities, visit www.newmanconnection.com, or contact the diocese where your school is located.
This resource first appeared in the June 2016 print edition of The Catholic Telegraph.