Dawn Pickerill: St. John XXIII School Principal Embraces Faith and Silver Linings
by Kary Ellen Berger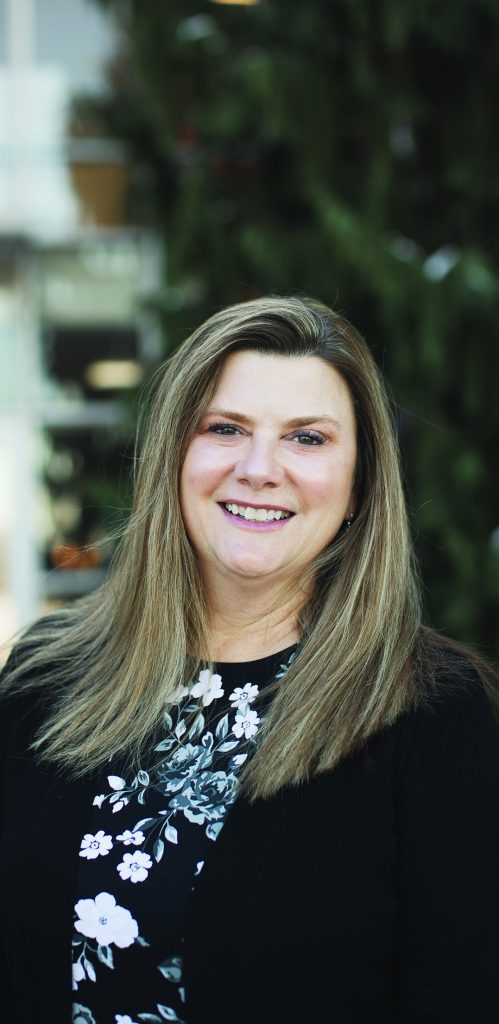 For eight years, Dawn Pickerill has led students, teachers and administrators as principal of St. John XXIII Catholic School in Middletown. Her love of education and children, though, have been a constant throughout her entire life.
Growing up with her father in the U.S. Navy, Pickerill attended schools around the world, including Our Lady of Mount Carmel Catholic School in Guam. After her father retired from the military, Pickerill attended high school in Milford, and then went to Rowen University in Glassboro, NJ. She found her way back to Ohio, though, and eventually to St. John XXIII School.
"I can say with absolute conviction that God put me exactly where He wanted me," Pickerill said. "It wasn't necessarily where I wanted to be at the time, but He certainly knew what He was doing."
Pickerill described being at St. John XXIII School as being with family – the highs, lows and everything in between. That included coming together when COVID-19 struck. Pickerill, however, found a way to turn the negativity of the situation into a positive.
"[COVID-19] certainly has me thinking outside of the box more than I ever have," Pickerill said. "It requires me to do jobs that I don't normally do because we all have to pitch in to make being in school during a global pandemic happen… Whether it's teaching, covering lunch duty, doing dismissal duty, etc. Anytime I get to be with the kids, it is a positive thing. I love how it has forced us all to learn new and different ways of teaching, too. I've had to learn these right along with the teachers and students, and I think teaching has been improved and forever changed because of things we have all learned due to COVID-19."
Many including the school's parish, Holy Family, where Pickerill and her family attend, and pastor Father John Civille help support her in many roles.
"[Father Civille] makes my job so much easier," Pickerill shared. "He is there if I need him, but otherwise, he gives me the autonomy to do the job the way that I see is best. He is absolutely wonderful. And the St. John XXIII and Middletown communities have always been so welcoming and supportive. There are so many people who love St. John XXIII and are willing to give of their time, talents and treasures. I continue to be amazed at their generosity and know I couldn't do my job without their love and guidance."
Along with the love for her school community, Pickerill is a dedicated wife of 31 years to her husband, Ted, and proud mom to daughter, Allie, and son, Christopher.
Her favorite Bible verse, Pickerill said is, "I prayed for this child and the Lord has granted me what I asked of him (1 Sam. 1:27)." She said, "I prayed for children, and the Lord blessed me with the two best kids a mom could ever ask for, but then He continues to bless me each day with these additional children to love, nurture and teach. I am so very blessed."
This article appeared in the January 2021 edition of The Catholic Telegraph Magazine. For your complimentary subscription, click here.