Football rosary rally draws big numbers in second year [Photos]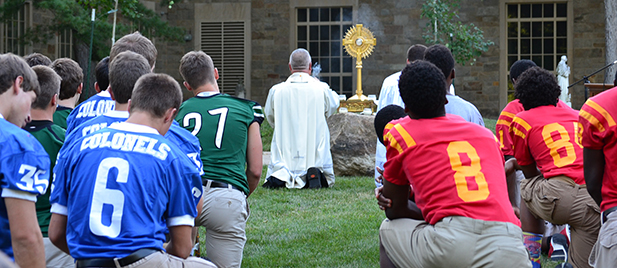 By John Stegeman
The Catholic Telegraph
In a few weeks, the young men who gathered Thursday as brothers in Christ will spend their Friday nights hitting each other with extreme force on the gridiron field. On this evening, though, they knelt together before the Lord in the Blessed Sacrament and prayed the rosary.
Roughly 400 people, 340 of them being high school football players and coaches, gathered on the east lawn of the Athenaeum of Ohio in Mt. Washington for a SportsLeader Rosary Rally. Two days earlier, a similar rally with about 300 players and coaches took place at the University of Dayton for the schools in the northern part of the archdiocese.
The attendees heard brief talks by former Moeller and University of Notre Dame head coach Gerry Faust, and Father Anthony Brausch, the seminary's director of formation who is himself a former high school football player. Seminary Rector Father Benedict O'Cinneslaigh led the rosary and benediction. Archbishop of Cincinnati Dennis M. Schnurr was also present.
"Through this rosary rally, we see that in fact coaches and school administrators are taking  seriously their charge to make certain that every aspect of a Catholic school education is a mode of transmitting the faith," Archbishop Schnurr said after attending the event.
Every Catholic school within the archdiocese that plays football was represented at one of the two rallies with the exception of Roger Bacon, which planned to attend but was left stranded when a bus failed to show up.
SportsLeader, a Catholic, Louisville, Ky.-based non-profit,  that exists to assist coaches in instilling virtue in their players, held its first such rally at the Athenaeum last year. Since then the concept has taken off and the organization is sponsoring 20 rosary rallies for high school football teams across the nation.
"This was the start last year and now its really, really growing across the country," said Lou Judd, of SportsLeader. "The group photo has been very important. Many people see that and say, 'Ok, it can happen…' Once they see that photo and see the teams have gathered, especially the quality of teams that are here in the Cincinnati area, they believe they can do it too."
The Dayton rally included Catholic Central, Lehman Catholic, Chaminade Julienne, Bishop Fenwick, Carroll, Alter and Anna, a public school from Shelby County. The Cincinnati rally included Moeller, Elder, St. Xavier, LaSalle, McNicholas, Purcell Marian, Summit Country Day, Badin and would have included Roger Bacon. Covington Catholic from the Diocese of Covington, Ky. was also present.
SportsLeader is a coach-driven organization that provides not only training, but formation to coaches using four pillars — Virtue, mentoring, ceremony, and
Catholic identity. While much of their work is coach focused, Judd said the rosary rallies provide a unique memory for the student-athletes.
"The mere fact of kneeling down for 25 minutes, praying in front of the Blessed Sacrament, I don't think anyone is going to forget that ever," Judd said. "They're going to remember that experience. That's what we need.
"Our hope is to spread this to every diocese across the country and hopefully it will just grow and grow and be an opportunity for our young people to grow in faith," he added.
There is one more SportsLeader rosary rally scheduled for the archdiocese. On Sunday, Aug. 9 at 7 p.m. SportsLeader and the Athenaeum will host youth football teams from around the archdiocese for a similar program.
The national SportsLeader Rosary Rally tour has had successful events so far this year in St Louis, Missouri (4 teams), Kansas City, Kansas (6 teams) and Columbus, Ohio (5 teams).  Cleveland hosted a rally July 29 and Louisville, Ky. hosts one today. The remaining rally schedule is listed below.
So far  the tour has reached 37 Catholic HS football teams and about 1,500 coaches and players.


August 5         Atlanta, GA
August 9         Cincinnati, OH (Grade School)
August 11       Pittsburgh, PA
August 11       Harrisburg PA
August 13       Minneapolis, MN
August 13       Bristol CT
August 14       Sliddel, LA
August 16       Phoenix, AZ
August 23       Edgewood, KY (Thomas More College)
August 23       Detroit, MI
August 27       Little Rock, AR
September 2  Franciscan University of Steubenville
October 11     Decatur, IL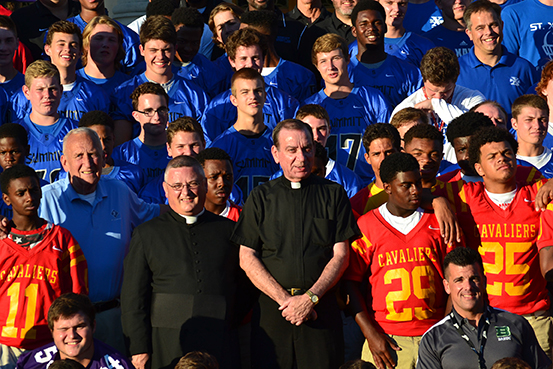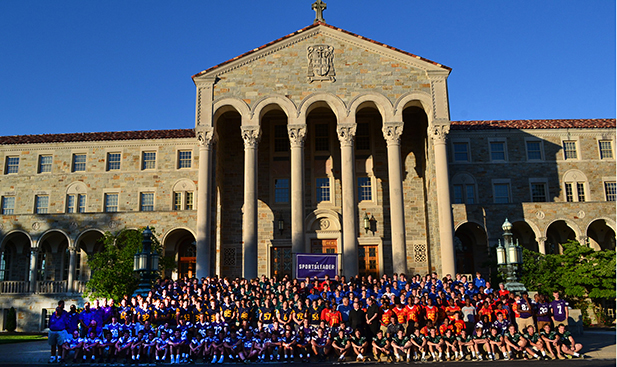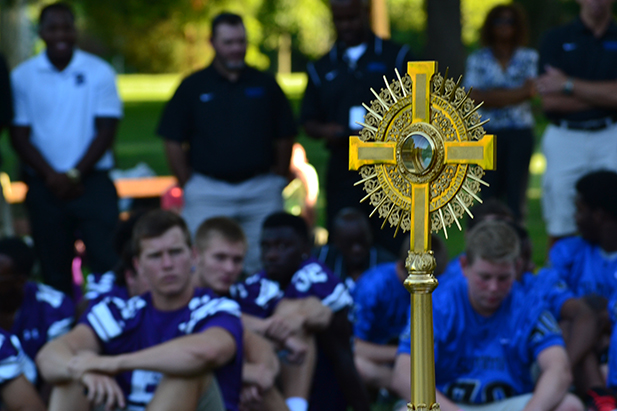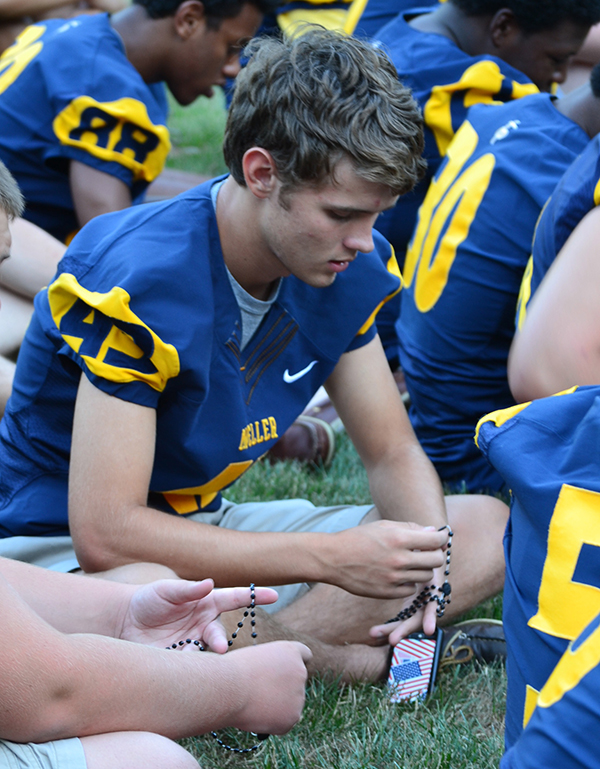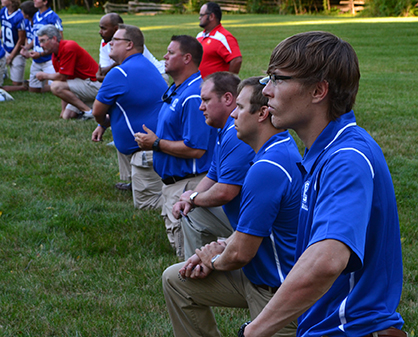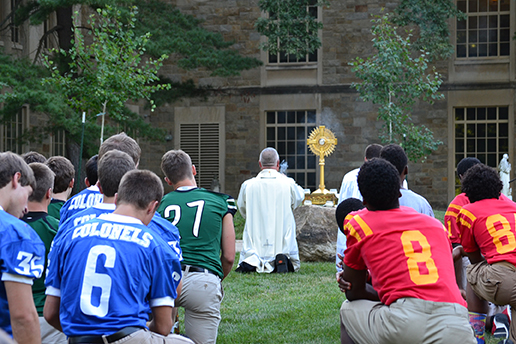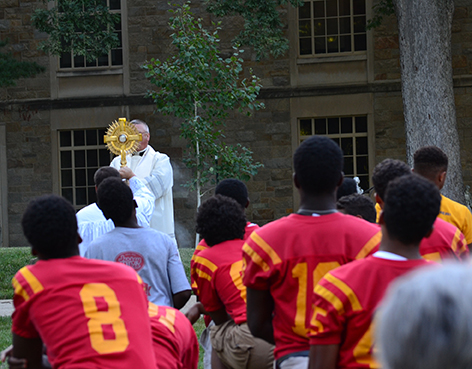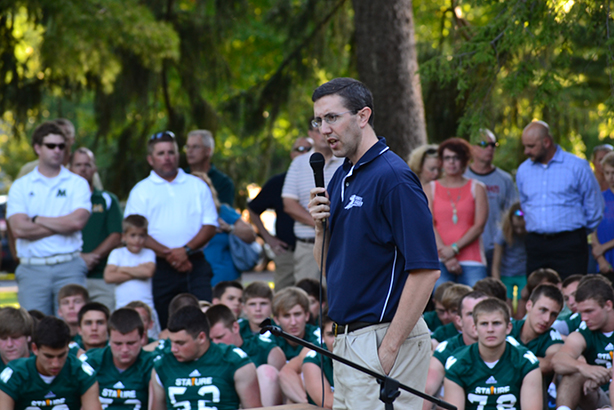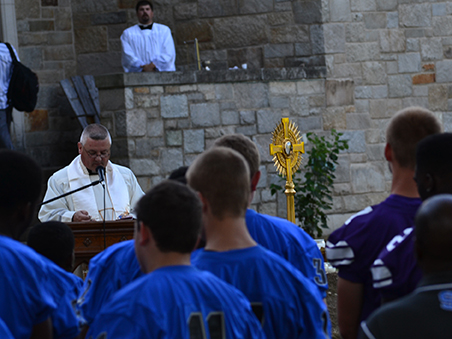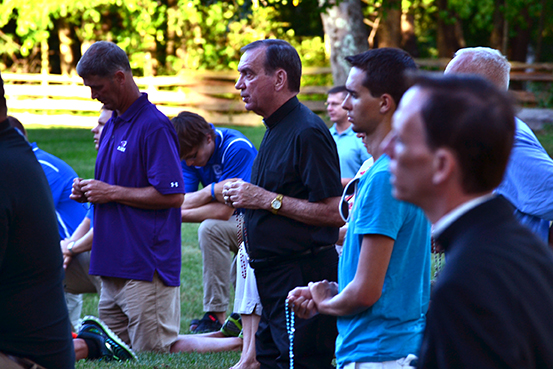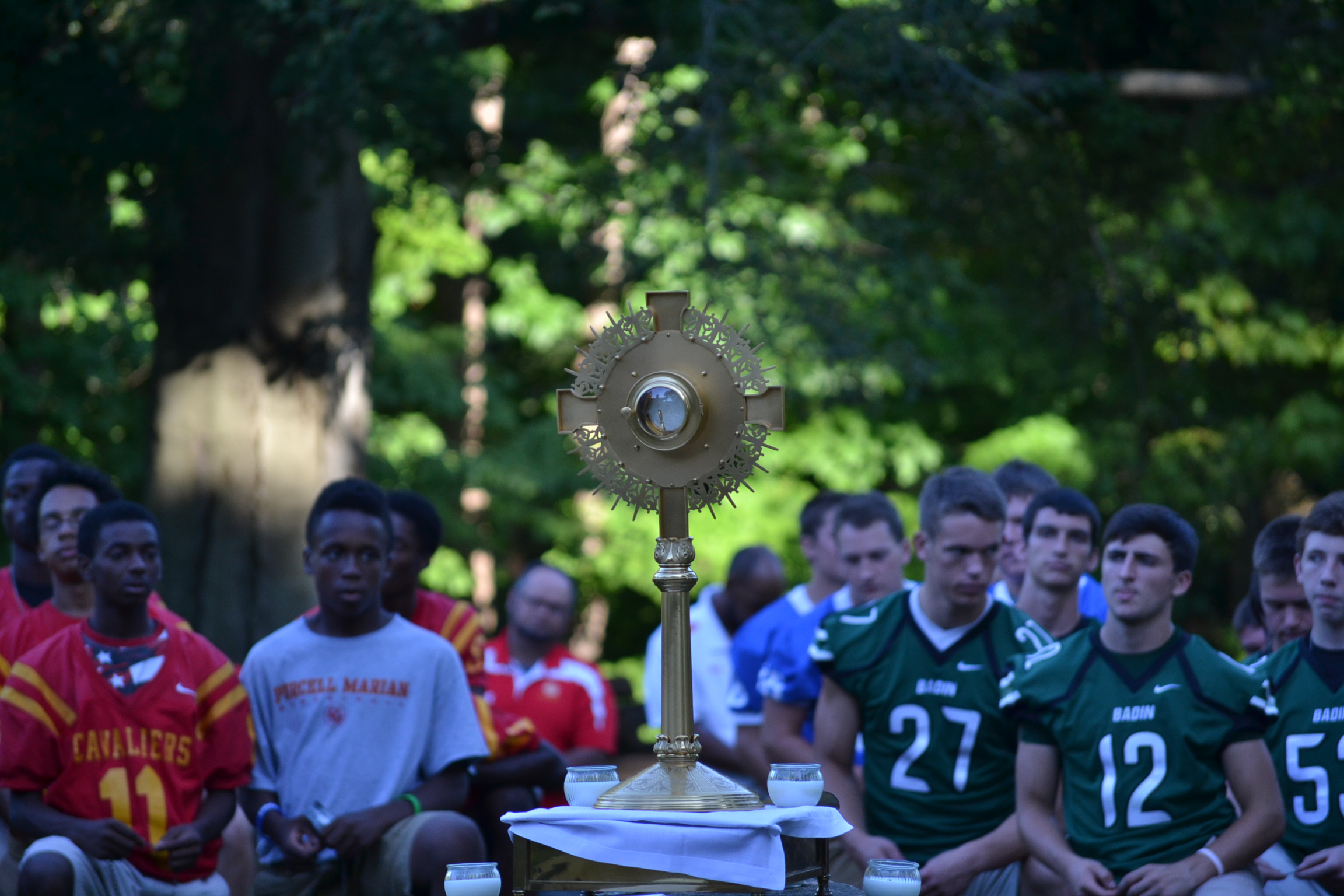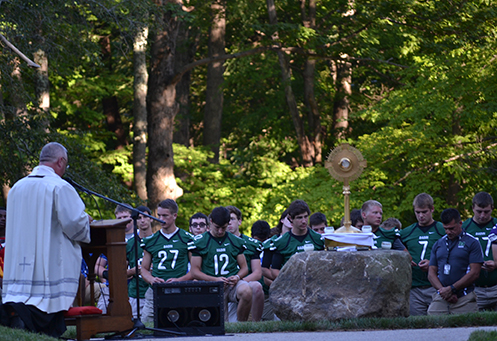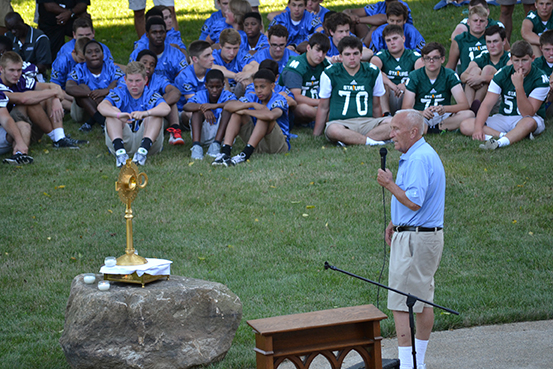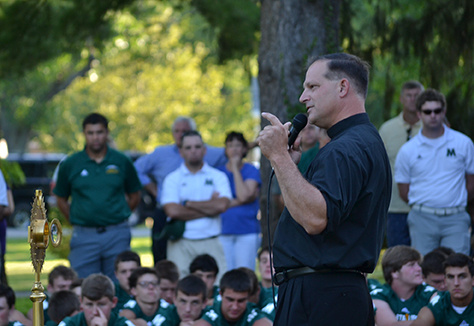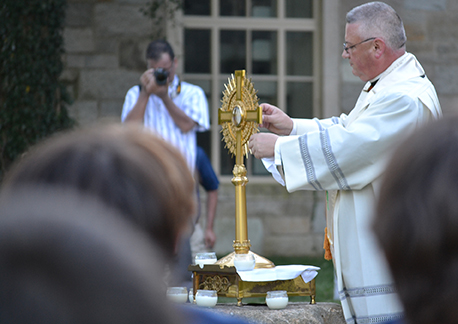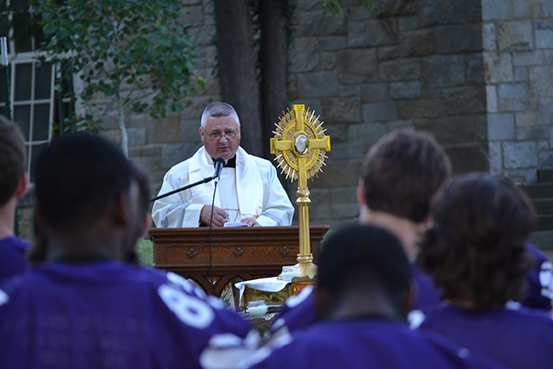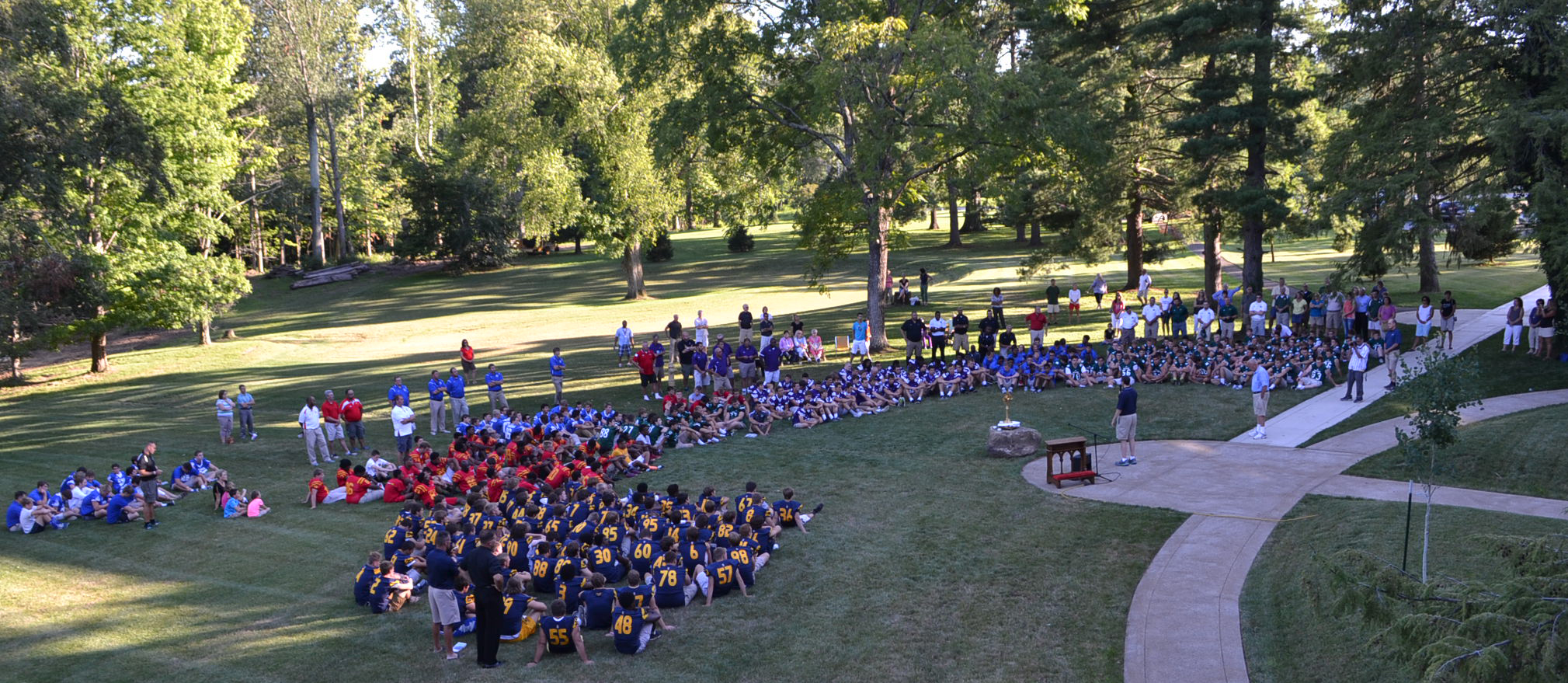 Posted July 31, 2015