Friday Photo: Cinco de Mayo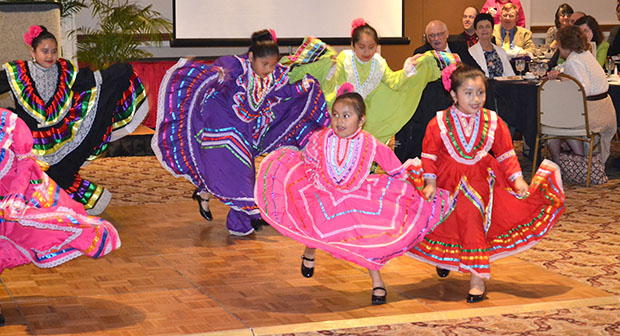 Staff Report
Members of Orgullo Mexicano (Mexican Pride) under the direction of Imelda Ayala, performed for teachers and guests at the 26th Annual Miami Valley Teacher Awards Banquet in Kettering May 5 or Cinco de Mayo.
Members of the troupe include Sofia Naranjo, Isabella Monzon and Maria Naranjo, all of Immaculate Conception School; Keira Chavez of Ruskin; Jackie Torres of Brentwood; Diana Cardenas, Cristal Cardenas, Natalia Correa and Ana Garcia of Our Lady of the Rosary School.
———————
Welcome to Friday Photo. A post where The Catholic Telegraph staff select an image that shows the vibrant life of the faith community in the Archdiocese of Cincinnati, and around the world. To submit a photo for consideration, email John Stegeman with "Friday Photo" in the subject line.
Posted May 8, 2015