Gate Of Heaven Cemetery observes national day of remembrance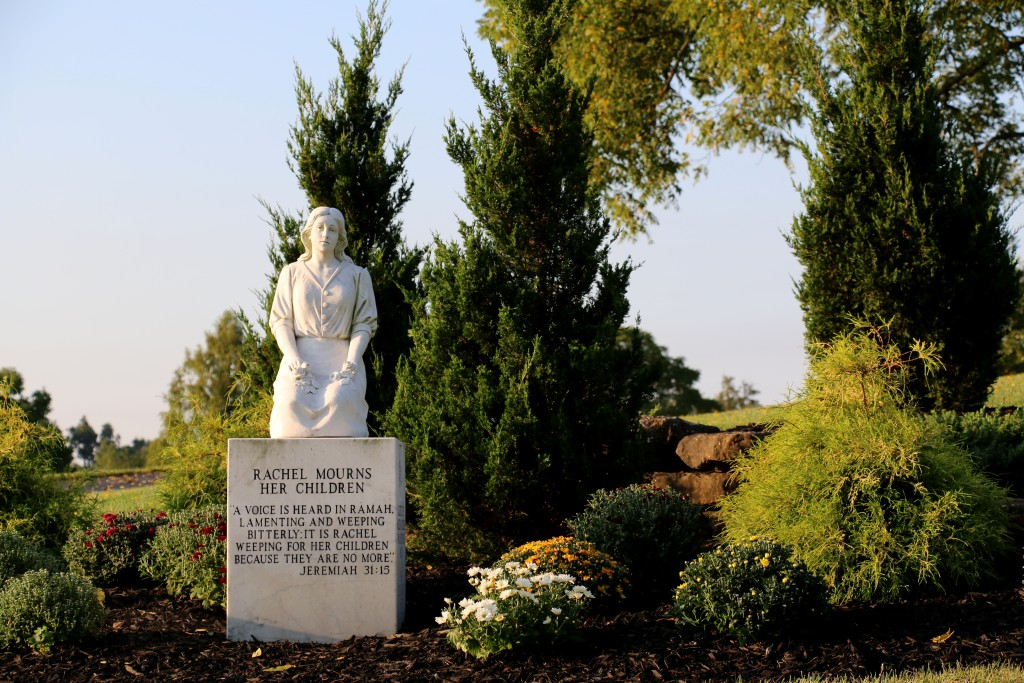 By Douglas Tinsman
Gate of Heaven Cemetery honored the children who have been lost to abortion by celebrating a service on Sept. 10, the National Day of Remembrance for Aborted Children.
The Most Reverend Bishop Joseph Binzer, lead the service, which was held at the Rachel Mourns Her Children statue.
The service began with a procession of ten Knights of Columbus from Portsmouth and Bishop Binzer. Deb Crane, Director of Cemeteries for the Archdiocese of Cincinnati, opened the ceremony by welcoming all in attendance.
Nancy Kenny, who organized the service, also welcomed and introduced the Knights and the bishop.
Bishop Binzer quoted St. Teresa of Calcutta several times in his homily, citing her views on the family and children. After the address, the congregation prayed the Luminous Mysteries of the Rosary, which was followed by the laying of flowers at the base of the Rachel Mourns Her Children statue.