Great American Ballpark to Sell Fish During Rescheduled Opening Day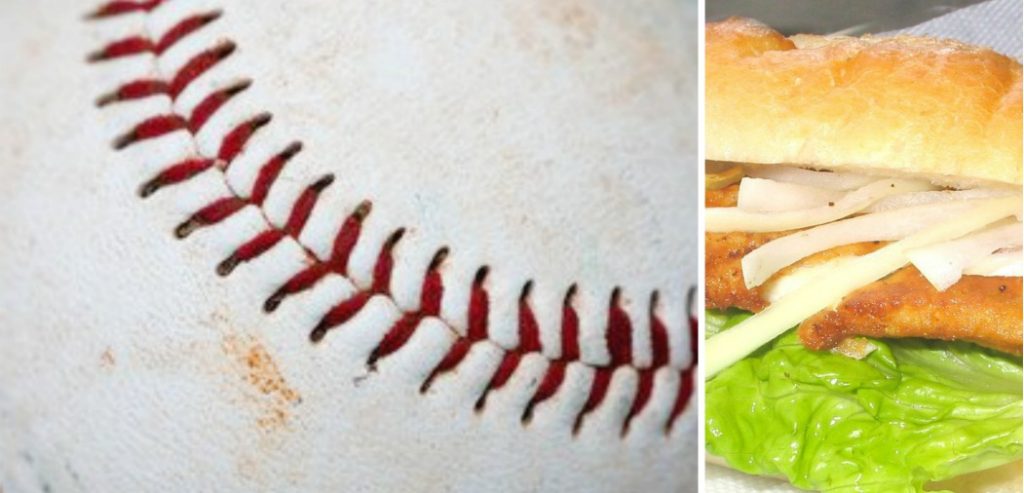 With Reds Opening Day now moved to Good Friday, the team's COO has a suggestion for Catholics frustrated by a second day known for extravagant eating and drinking coinciding a fast day (remember Feb. 14 – Valentine's Day and Ash Wednesday?).
"We've got a couple of religious holidays on Friday," Phil Castellini said in a television interview yesterday, referring to the start of Passover as well as to Good Friday. "It should be noted that Frisch's is bringing the fish sandwich into its stand, LaRosa's will be selling pizzas, and our clubs will have fish offerings as well. So go to church in the morning and come on down to the game."
It's the first time since 1966 that the Reds have had to move a scheduled Opening Day. While Catholics are to refrain from eating meat on the Fridays of Lent, Good Friday is a fast day. That means, in addition to not eating meat, Catholics been the ages of 18 and 59 may eat only one full meal. Two additional small meals (that together don't add up to more food than a full meal) are permitted, but no snacks.
A bigger problem for many Catholics will be following Castellini's suggestion to "go to church in the morning." Most Good Friday observances take place in the afternoon or evening. If you have tickets to the game, we suggest checking our Mass Times & More page for Good Friday observances at in or near downtown Cincinnati.