High Schools Giving Back: Badin and Carroll High Schools
Badin High School's annual "Summer in Solidarity" Christian Service outreach program in 2018 took 12 students to Solsberry Hill outside Bloomington, Ind.; six students to Nazareth Farm in Salem, W.Va.; and 13 students to the Dominican Republic.
"Our Summer in Solidarity service program offers students the opportunity to serve in a new way, without the everyday distractions of the school year," said Megan Halverson, Badin's director of Christian service. "Our mission trips are based on four cornerstones – community, spirituality, simplicity and service. The students have a tremendous experience."
Badin students also take an annual Thanksgiving mission trip to St. Mildred Parish in Somerset, Ky., to cook dinner for a family in need. "All of these efforts bring the goodness of God to the forefront for our students, and help them see that they can make a difference in the world around them," Halverson said.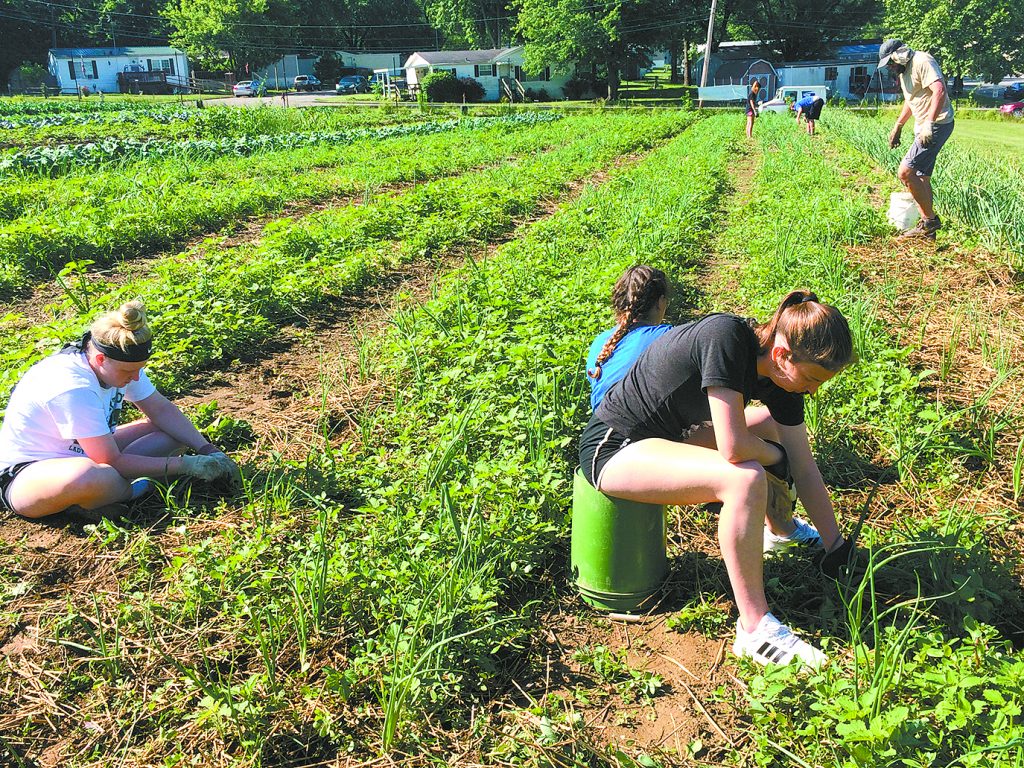 Last spring, Carroll High School's Campus Ministry team arranged nine community service projects for students to answer Carroll's challenge of "Be more, do more." Students and staff members spent the day organizing and cleaning classrooms and a library at the El Puente Educational Center, an after-school educational facility for Latino students and families, in Dayton's Twin Towers Neighborhood.
Other groups washed laundry at the St. Vincent DePaul on West Apple Street, prepared and served breakfast at the Life Enrichment Center on North Findlay Street, cleaned carpets at Elizabeth's New Life Center on Forest Avenue, and helped with various activities at With God's Grace and Catholic Social Services food pantries.
After all the meals were served, rooms were cleaned, and laundry was folded, Carroll students and faculty gave 250 hours of their time to the community as part of "ACT for Justice Day".
In the 2016-17 academic year, Carroll students combined to perform more than 16,000 hours of community service. The total for 2017-18 exceeded 19,000 hours.