Joy of the Gospel in our Rural Communities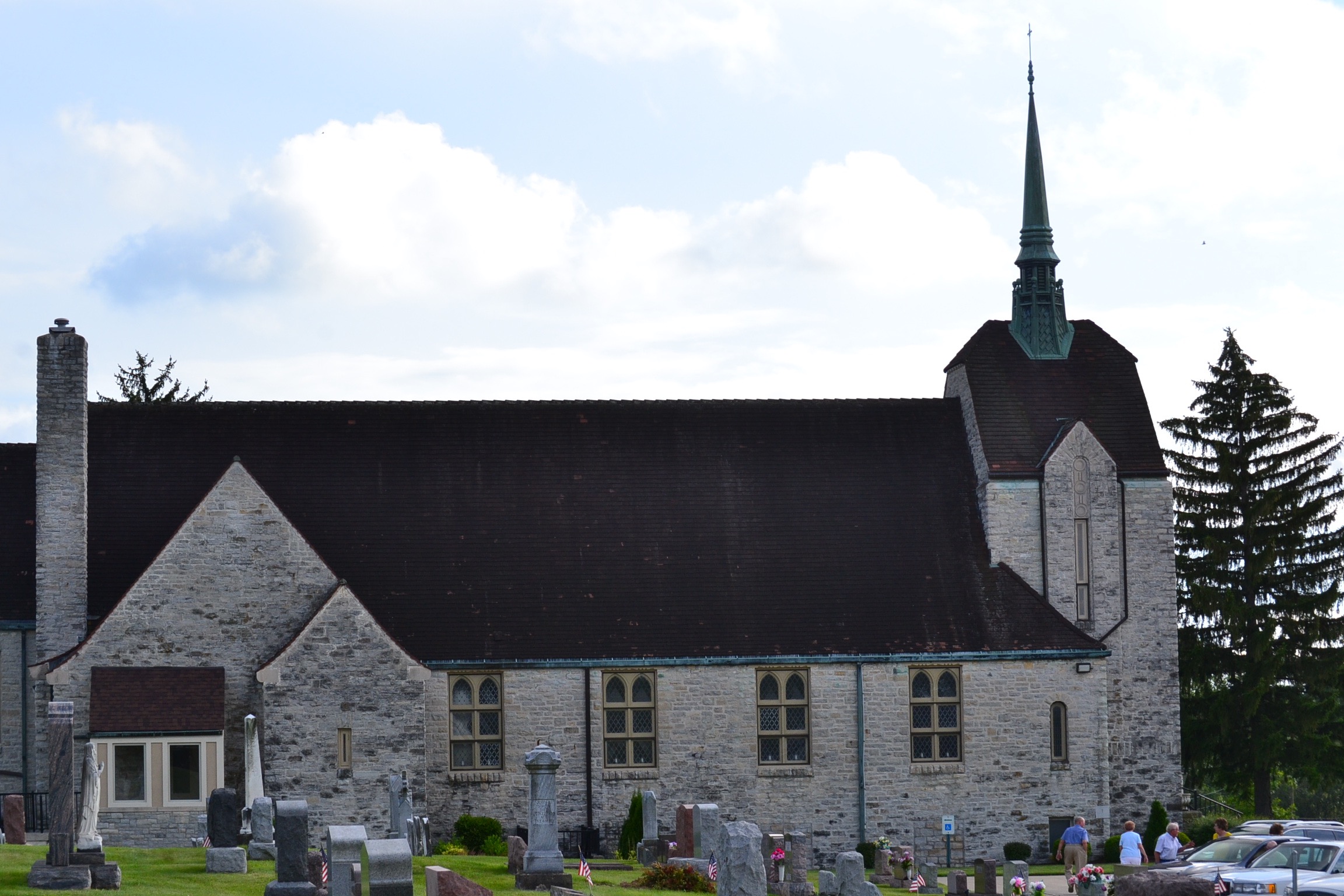 Thomas Jefferson was quoted as saying "Agriculture is our wisest pursuit, because it will in the end contribute most to real wealth, good morals, and happiness." Every summer, Catholic Rural Life of the St. Marys and Sidney Deaneries hold the Rural-Urban Mass with Catholic Century Farm Recognitions. Usually the Mass is held at a host farm, but due to rain and possible thunderstorms, the Mass was held at Saints Peter and Paul Church in Newport Ohio.
The church was full for this year's edition of this most special Mass. Archbishop Dennis M. Schnurr was the celebrant and during opening remarks told the faithful of his upbringing in rural Iowa and what a treat each year it is to travel through farm country seeing the vast sea of green throughout the rural fields.
During his homily, Archbishop Schnurr discussed the seasons of planting the seed in springtime, flourishing during the summer, harvesting in the fall, and the rest in winter, where in Matthew Chapter 11 Jesus states, "Come to me, all you who labor and are burdened, and I will give you rest. Take my yoke upon you and learn from me, for I am meek and humble of heart; and you will find rest for yourselves. For my yoke is easy, and my burden light."
A very noticeable aspect of this Mass were many smiling welcoming faces. After communion, the 2017 Catholic Century Farm Awards were presented to:
Gary Dippold, Maria Stein
Edmund Giere Sr., Maria Stein
Roger Guggenbiller, St. Henry
Carl Koesters, Maria Stein
Thomas and Cathy Lennartz, Fort Recovery
Terry Muhlenkamp, Fort Recovery
Lester and Jane Schmitmeyer, Fort Loramie
Dolores Siegrist, Fort Recovery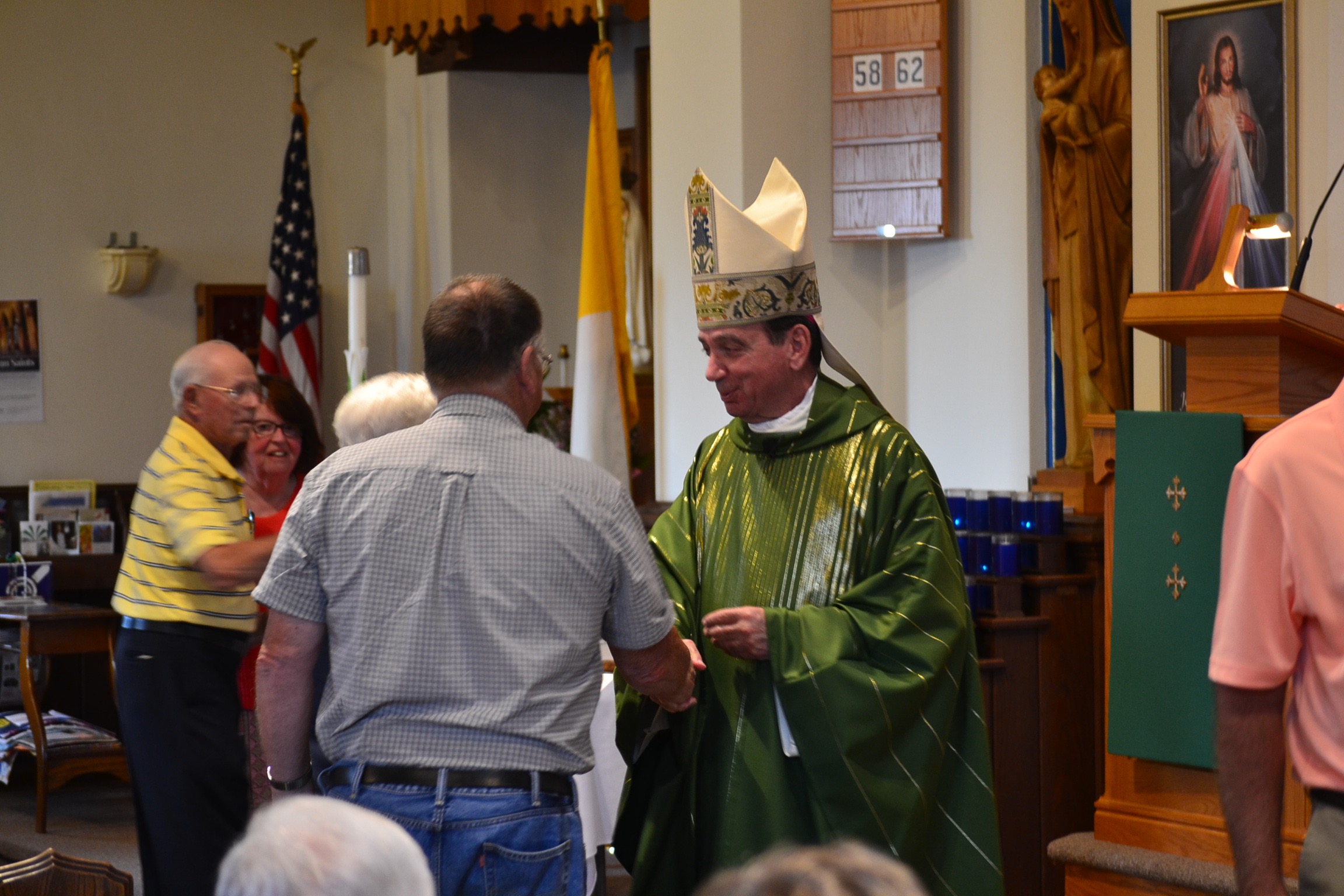 Each recipient received a wooden cross inscribed and a certificate signed by the Archbishop.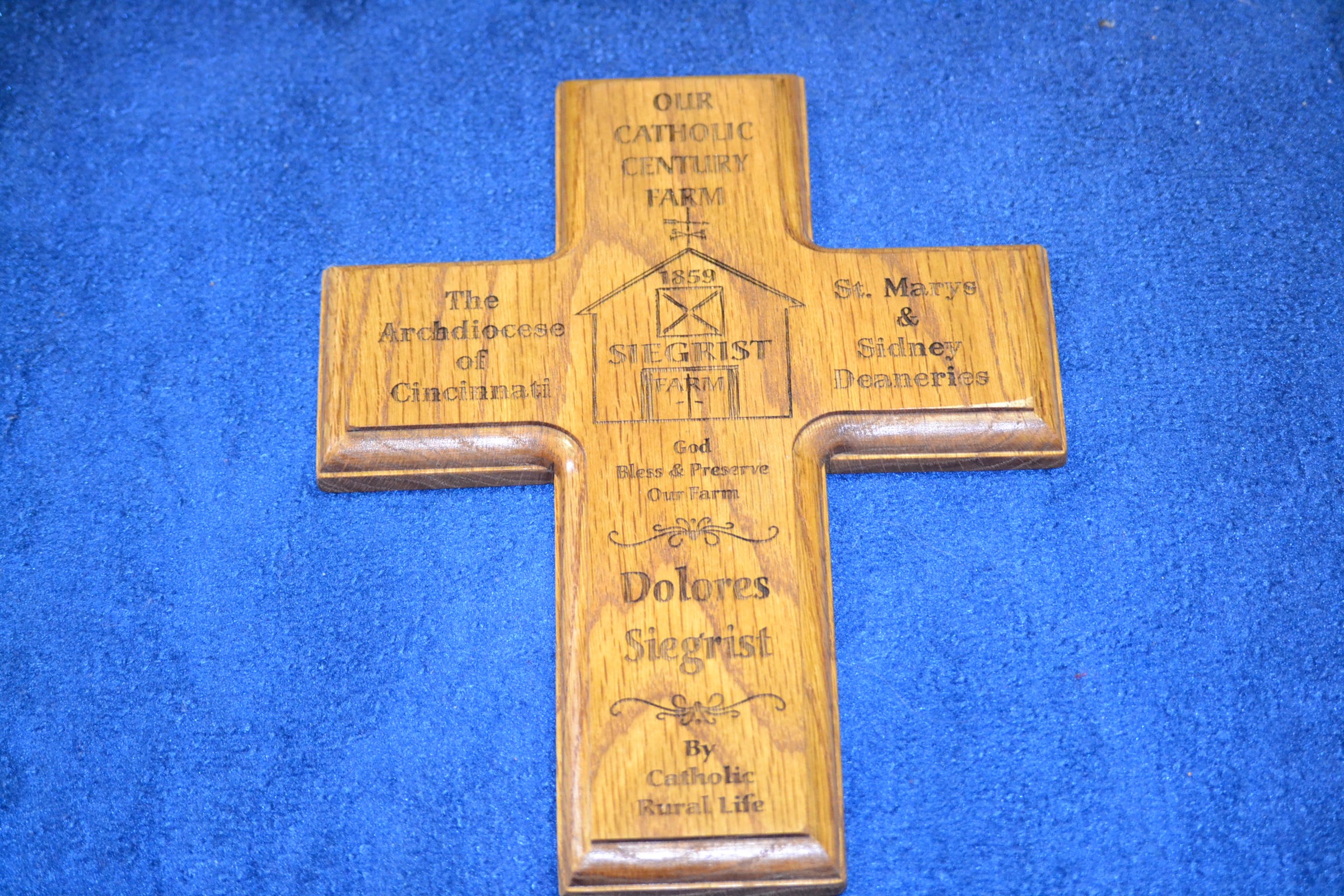 After Mass, the attendees were invited to scoop up a small sample of blessed soil and take some Holy Water home to mix in with their gardens.

Below are scenes from the Rural Farm Mass 2017: