La Salle, McAuley vocal ensembles perform well in New York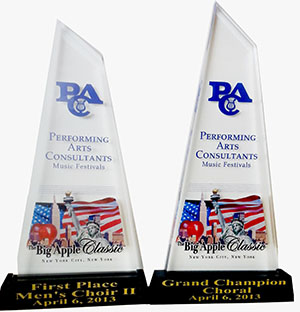 Press Release
The La Salle High School Vocal Ensemble competed in the Performing Arts Consultants Big Apple Classic Music Festival in New York City and received first place gold in the Men's choir division and first place gold in the Mixed Concert Choir division.
The McAuley Women's Ensemble took first place gold in women's choir division and the two school's combined show choir received a second place silver award.
The La Salle Men's Ensemble was named Grand Champion of the entire choral division at the festival.
Nathan Hart from La Salle also won the only award given for the best male soloist in the competition.