Local Bishops to celebrate Mass for peace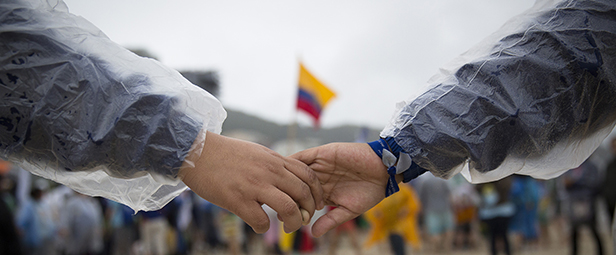 Staff Report
Archbishop Dennis M. Schnurr and Auxiliary Bishop Joseph R. Binzer will each celebrate a Mass in celebration of the 46th World Day of Peace on the Solemnity of Mary, the Holy Mother of God  Jan. 1, 2014.
Archbishop Schnurr will celebrate Mass at 11 a.m. at the Cathedral of St. Peter in Chains in downtown Cincinnati, while Bishop Binzer will celebrate Mass at 10 a.m. at St. Benedict the Moor Church on Liscum Drive in Dayton.
Pope Francis has announced that the theme for the World Day of Peace is "Fraternity, the Foundation and Pathway to Peace."
Mass at both locations will be followed by a reception with light refreshments.
The Masses are sponsored by the Archdiocesan Offices of Catholic Social Action, Worship and Mission.
For more information, contact the Catholic Social Action Office at 513-421-3131, ext. 2660 or [email protected] in Cincinnati; 937-224-3026 or [email protected] in Dayton.