Local Catholic school teacher wins national award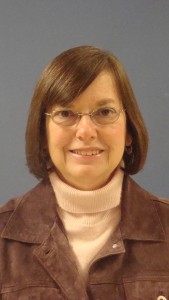 Mrs. Mary Ann Mecher, a fourth grade teacher at Our Lady of Victory School in Delhi Township, was recently named as recipient of the 2013 Distinguished Teacher Award by the National Catholic Educational Association (NCEA). Mrs. Mecher was recognized for her outstanding commitment to the religious, academic, and social formation of her students. She will receive her award on April 2 during the NCEA's annual convention in Houston.
"Mrs. Mecher is an exceptional educator who has earned a reputation as a master teacher," reports Superintendent Dr. Jim Rigg. "She is a wonderful testimony of the high quality of instructors found amongst our Catholic schools."
The Roman Catholic Archdiocese of Cincinnati is the 38th largest Catholic diocese in the country, with almost 500,000 Catholics, and has the seventh largest network of Catholic schools in terms of enrollment.  The 19-county territory includes 214 parishes and 114 Catholic primary and secondary schools.