May Crowning traditions continue at Catholic schools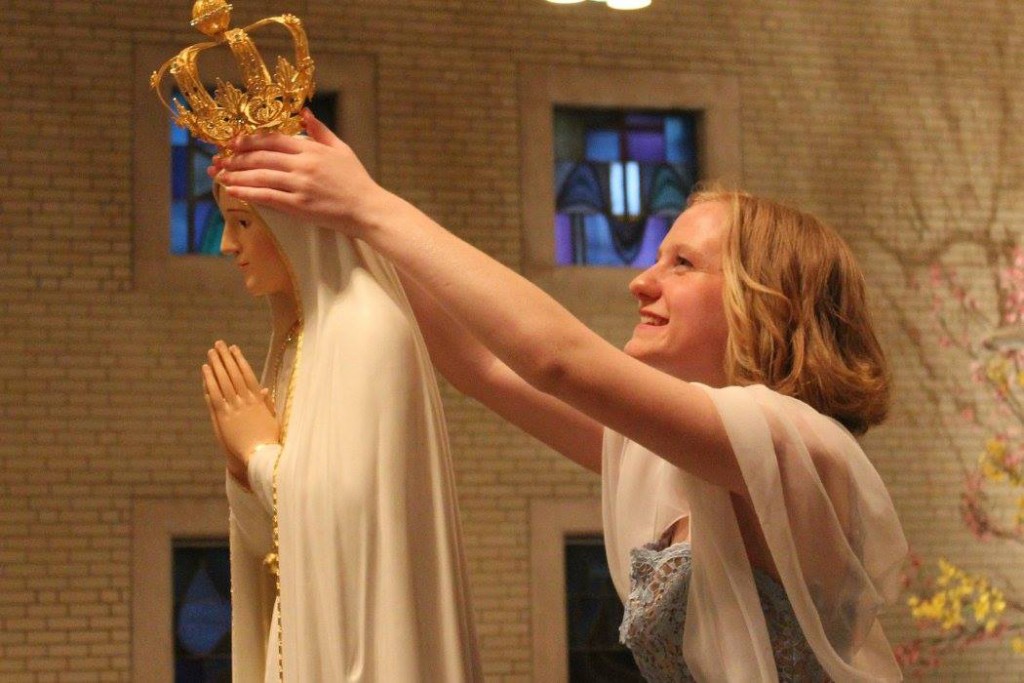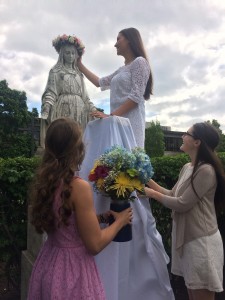 The month of May in the Catholic Church is traditionally a time to honor Mary, the Mother of God.
Lehman Catholic High School, St. Gertrude School in Madeira and St. Ursula Academy were among the schools in the Archdiocese of Cincinnati to continue the traditions of May Crownings this year.
The custom of crowning a statue of Our Lady, or laying flowers at its base, began in Italy in the 1750s.  The practice quickly spread across Europe and was often done on May 31, the feast day of the Queenship of Mary.
In the United States, May Crownings were especially popular in the 1950's and were often big events on the calendars of Catholic schools and parishes.
After the Second Vatican Council of the Catholic Church in the late 1950s, the practice was discouraged for a time because it was thought that too much attention was being given to Mary and that the faithful should be giving their full attention to Jesus.
In the 1970's, under Pope John Paul II, there was a resurgence of Marian devotion in the Catholic Church, allowing May Crowning to again become a popular custom.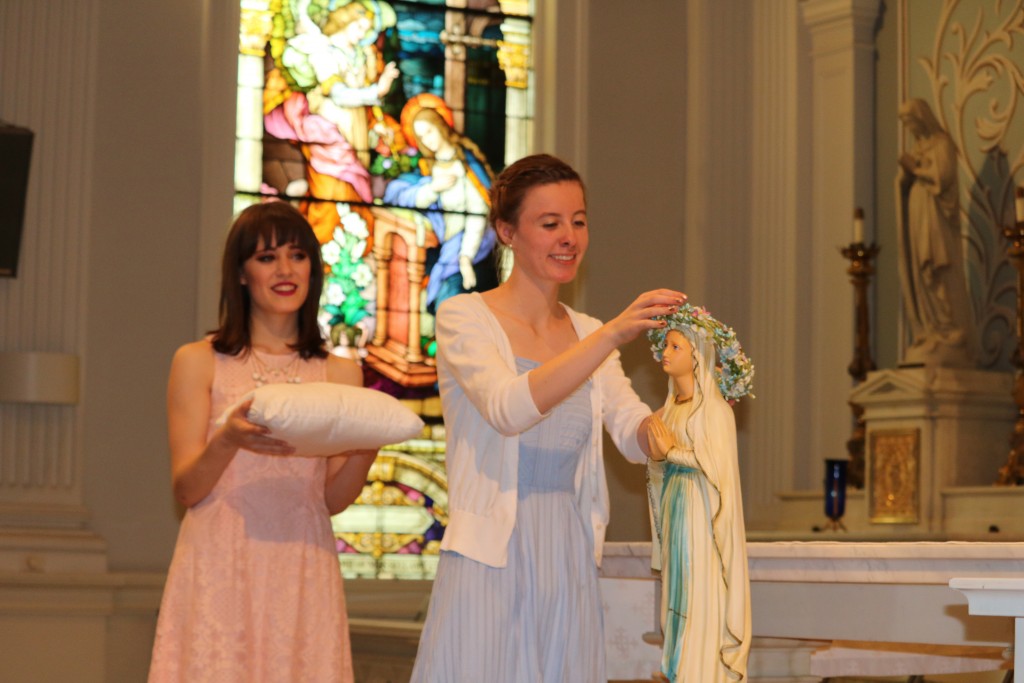 May Crowning background provided by Lehman Catholic High School.