Meet Catholic Central Springfield Graduates Adelaide and Hannah Taylor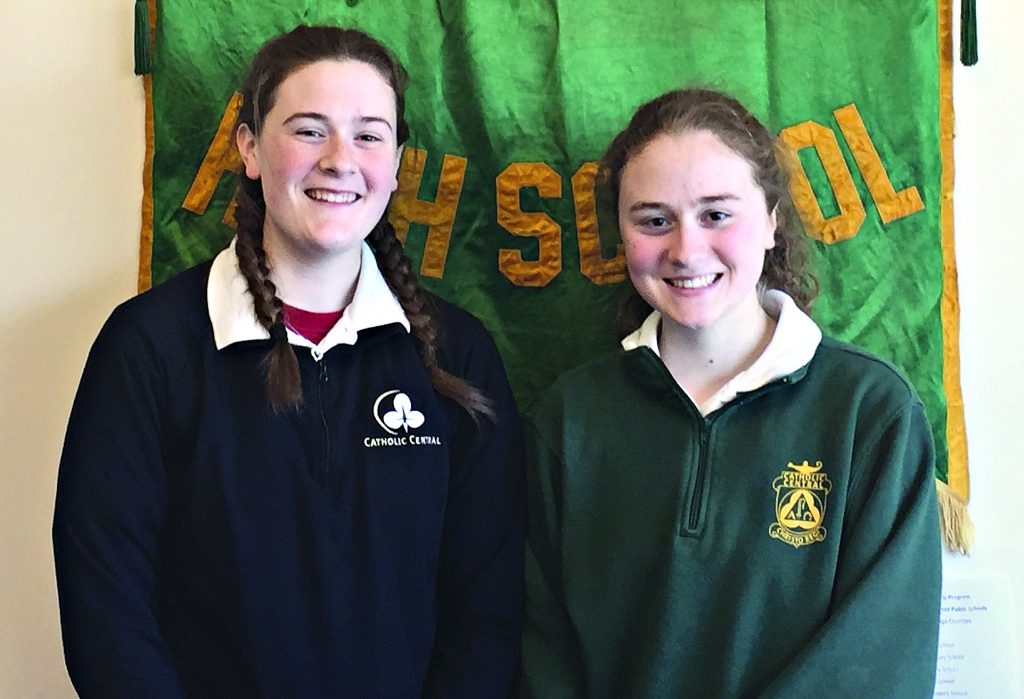 Catholic Central grads follow family tradition
Attending Catholic Central High School in Springfield was truly all in the family for twins Adelaide and Hannah Taylor. Their grandparents and father are alums; older sisters, Katie and Erin, graduated in 2013 and 2016, respectively; and younger sibling, Mackenzie, is a member of the Class of '20.
"We loved being able to continue the tradition," said Adelaide.
"The teachers definitely recognized our names," added Hannah.
Both young women, who hail from St. Joseph Parish in Springfield, took part in a variety of activities during their time at Catholic Central, including membership in the Key Club, playing softball, serving as student ambassadors and in peer ministry. Participation in Kairos and community service opportunities gave the Taylor twins plenty of opportunity to grow in their Catholic faith.
"For me, it was leading Kairos," Adelaide said. "I really felt like the retreat brought our class together, helped us get to know each other on a deeper level, and brought us closer to God."
"Going to school Masses and the service days really helped me live out my faith," explained Hannah.
"Hannah and Adelaide have a genuine passion to help others in any and all ways. We, at Catholic Central, were blessed to have them," said Josh Mueller, campus minster and theology teacher.
Sharing their high school experience was meaningful for the Taylors. "From the beginning, she was my number one best friend," Adelaide said of her sister. "She was always by my side, and that was amazing."
The Taylor twins are headed for Mount St. Joseph University in the fall, where Adelaide plans to prepare for a career as an athletic trainer and Hannah will study nursing.
"The teachers at Catholic Central really pushed us to try our hardest at everything we did," said Hannah. "We learned time management skills and the importance of good note taking. We really feel confident now going into the college environment."