Past year was time of transition, progress for Catholic schools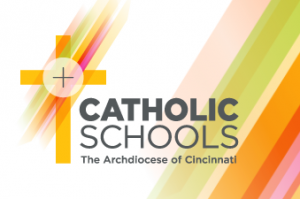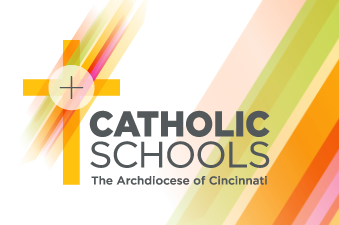 The Catholic Schools Office of the Archdiocese of Cincinnati has undergone significant change in the past year.
In August, former Superintendent Jim Rigg announced he was stepping down in October to take the top job with the Archdiocese of Chicago Catholic schools. Less than two weeks later, Assistant Superintendent and Director of Strategic Planning Chris Pastura announced he was leaving as well to run the schools in the Diocese of St. Petersburg, Fla.
Since Rigg's departure, Susie Gibbons, previously a regional director of Catholic schools for the Archdiocese of Cincinnati has served as interim superintendent. Gibbons sat down with The Catholic Telegraph in January to highlight some of the things happening in Catholic schools.
Schools office in flux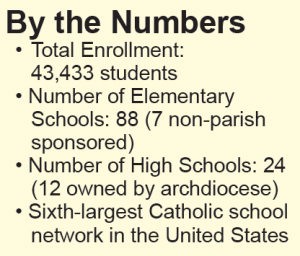 Though she is the interim superintendent, Gibbons hasn't abandoned her old office as a regional director. She splits time there and in the vacant superintendent office while trying to balance the demands of operating the sixth-largest network of Catholic schools in the United States, with a streched-thin staff. Gibbons said the archdiocese is on track to select a permanent superintendent by July 1.
In the meantime, she continues to implement the points of the archdiocese's Lighting the Way initiative. To deal with the staffing shortage in the Catholic Schools Office, formerly part-time employees Wayne Morse and Bob Litzinger have become full time.
"Lighting the Way is our roadmap for our Catholic Schools," Gibbons said. "Even though we have had some significant challenges this year, the current staff remains committed to our plan and moving forward. We have a tremendous responsibility to the children and families we serve. Many people helped formulate 'Lighting the Way.' We have a plan and are moving forward with it as our guide."
Capital campaign about to bear fruit
The success of the Archdiocese of Cincinnati's One Faith, One Hope, One Love campaign in raising more than $130 million is about to start paying major dividends for Catholic education. Fully half of the money raised is slated for Catholic schools, and most of that will be in the form of tuition assistance administered by the Catholic Education Foundation, a new board with Archbishop Dennis M. Schnurr as its chair.
Gibbons said the foundation is just getting up and running. The first distribution of monies from the campaign will come in the 2017-18 school year, but applications will begin sometime next year.
"We are extremely grateful to our donors who are going to be helping so many of our families afford a Catholic education for their children," Gibbons said. "Planning is underway for the first allocation of funds in the 2017-18 school year. The Catholic Education Foundation has been formed and is meeting to manage these funds and their disbursement in the most effective manner possible."
Safety planning a top concern
In a national climate concerned over a rise in shootings and other acts of violence, Gibbons said school safety is more of a priority than ever before.
"School safety is an extremely important issue for our schools," Gibbons said. "Every principal has formulated emergency plans that have been filed with the State of Ohio. These plans have been completed with the assistance of experts on schools safety along with local law enforcement agencies. Training and drills occur on a regular basis in each of our Catholic schools."
Quick Hits
Principals and teachers are becoming prepared to handle the new state testing standards for high school graduation.
Enrollment was down 1.2% this academic year, owning primarily to the closure of St. Peter Claver and St. James of the Valley. Preschool enrollment however was up 13 percent.
"There is so much happening in our schools," It is an awesome responsibility and privilege to work with so many dedicated professionals."
This story first appeared in the February 2016 print edition of The Catholic Telegraph.