Salesian Guild to honor Father Robert Hater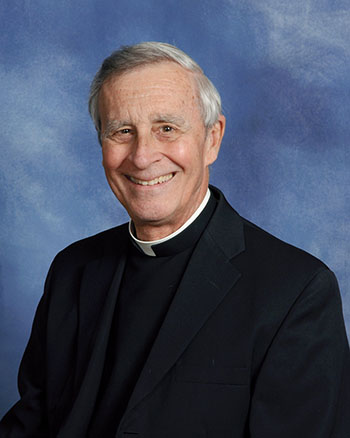 Press Release
Father Robert Hater, a priest of the Archdiocese of Cincinnati who for more than 50 years has spread Gospel values through his writing, teaching and lectures, will be honored as the Salesian Guild's Distinguished Communicator of the Year at the group's annual dinner meeting in Cincinnati on Saturday, Jan. 24.
Guest speaker for the event will be Brother Mickey McGrath, an Oblate of St. Francis de Sales, who creates art for many of today's leading Catholic publishers and organizations.
Named for St. Francis de Sales, patron saint of writers, the Salesian Guild is an annual gathering of Greater Cincinnati Catholics working in various communication fields, including journalism, education, advertising, and public relations.  The group, which has no dues, comes together once a year to share liturgy and fellowship.
This year's event begins with a Vigil Mass at 4:30 p.m. at The Summit Country Day School's chapel. A reception, dinner, and the program will follow.
Cincinnati Cooks Catering will provide dinner. Proceeds from the catering help to fund Cincinnati Cooks! Training, a job skills program of the Freestore Foodbank.
The evening will also include an update on media law by attorney Susan Grogan Faller, presenting sponsor of this year's Salesian Guild dinner.
The Distinguished Communicator of the Year Award was begun in 1994, on the fiftieth anniversary of the Salesian Guild, to recognize a communications colleague who exhibits professional excellence and faith in action in the workplace.
Father Hater's body of work in the fields of theology and religious education is considerable. He has authored over 25 books and pamphlets, and has contributed hundreds of articles to such publications as Today's Catholic Teacher, Catholic Update and Ministry and Liturgy.
Among his books are two published in 2014: Catholics Come Alive: Lessons from Evangelicals and Common Sense Catechesis: Lessons from the Past, Road Map for the Future.
From 1973 to 1979, Father Hater was the first director of the Religious Education Office in the Archdiocese of Cincinnati. In 1974 he began the Archdiocese's Lay Pastoral Ministry Program. He has been an active contributor to higher education at such institutions as the University of Dayton, the Athenaeum of Ohio and Mount St. Joseph University.
Emcee for the evening's program will be Sheila Gray, co-anchor of WKRC's "Good Morning Cincinnati."
Posted Jan. 7, 2014